COUTURE WEDDING DRESS - TAMSIN PEARL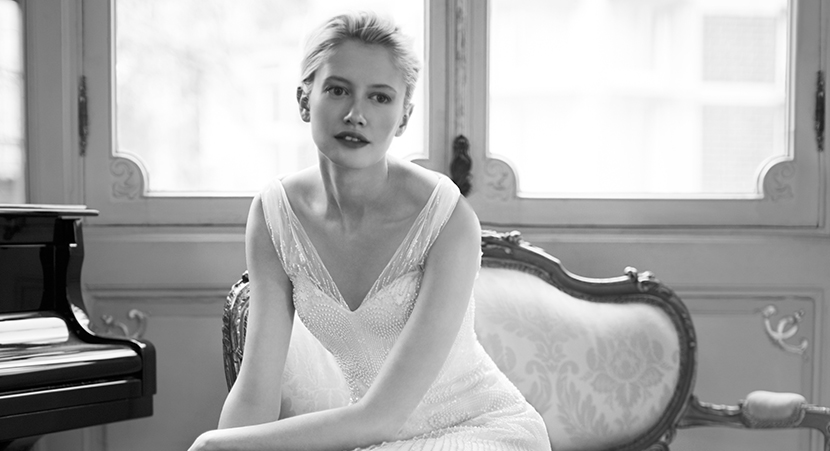 'Tamsin Pearl' is a corseted, fitted, slipper satin 'Art Deco' style wedding dress.
The shape of the 1920's style dress is simple, romantic and feminine. With gently gathered straps and deep 'v' shaped front and back necklines, it is the epitome of elegance.
A defining feature is the heavily beaded pearl and sequin tulle bodice, underneath which lines of pearls descend from the hip down to the hem in to a beautiful and dramatic train.
When creating 'Tamsin Pearl' to order for a couture bride, the Phillipa Lepley atelier team is able to position the lines of pearls and sequins in exactly the right place to ensure the most flattering lines are drawn on to the dress. A paper pattern is created and then the embroidery artwork is drawn on the pattern, specifically mapped out to flatter the individual bride, before any beading work takes place.
This completely bespoke work is what makes a truly special Phillipa Lepley wedding dress so flattering and beautiful.
Credited with being the leading London wedding dress shop, our boutique has over 50 couture wedding dresses all of which have been made at our Chelsea atelier. To make an appointment to view the collection please click here, call 0207 590 9771 or email info@phillipalepley.com.
SaveSave
SaveSave