A HIGH NECK LACE WEDDING DRESS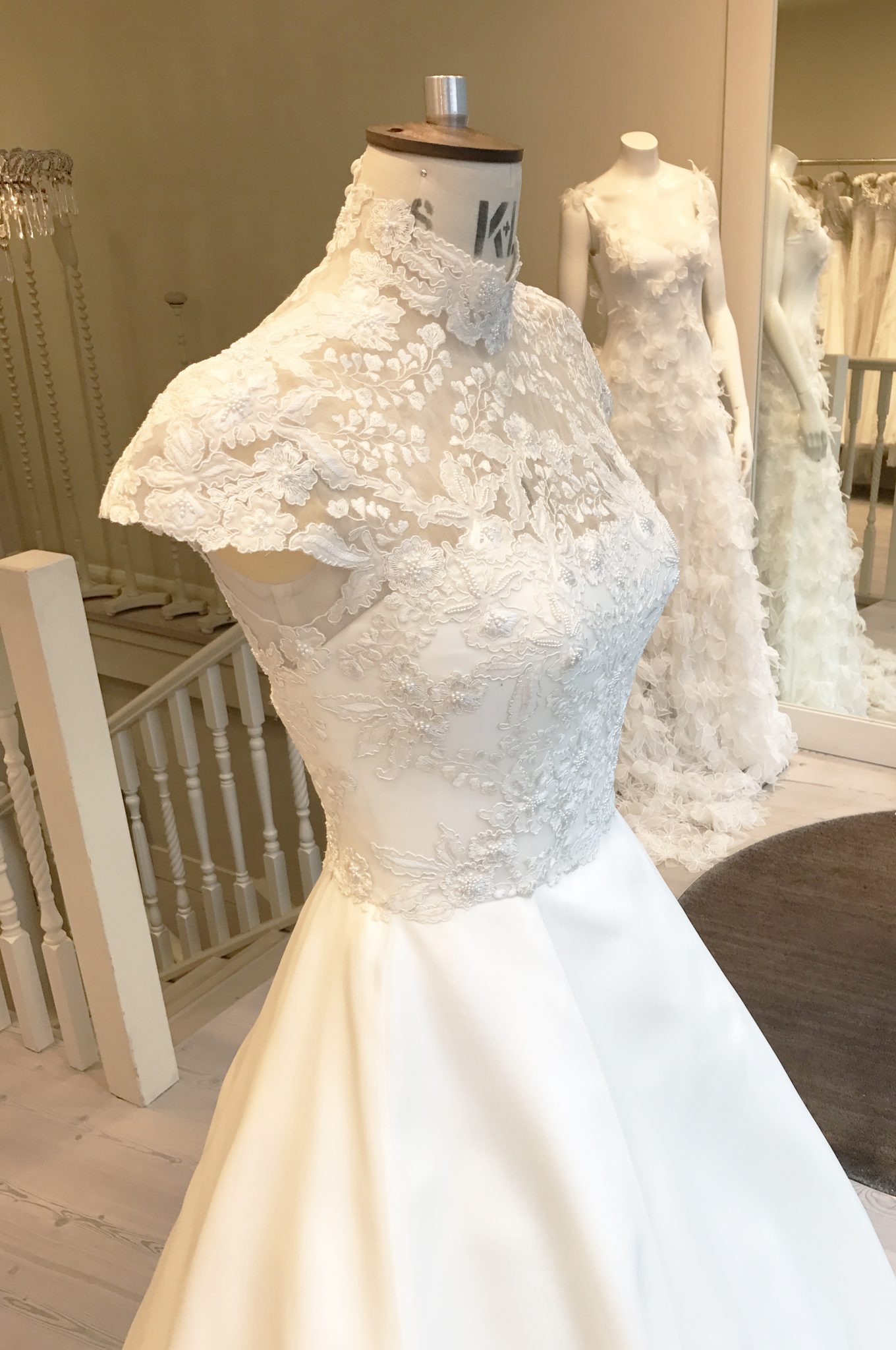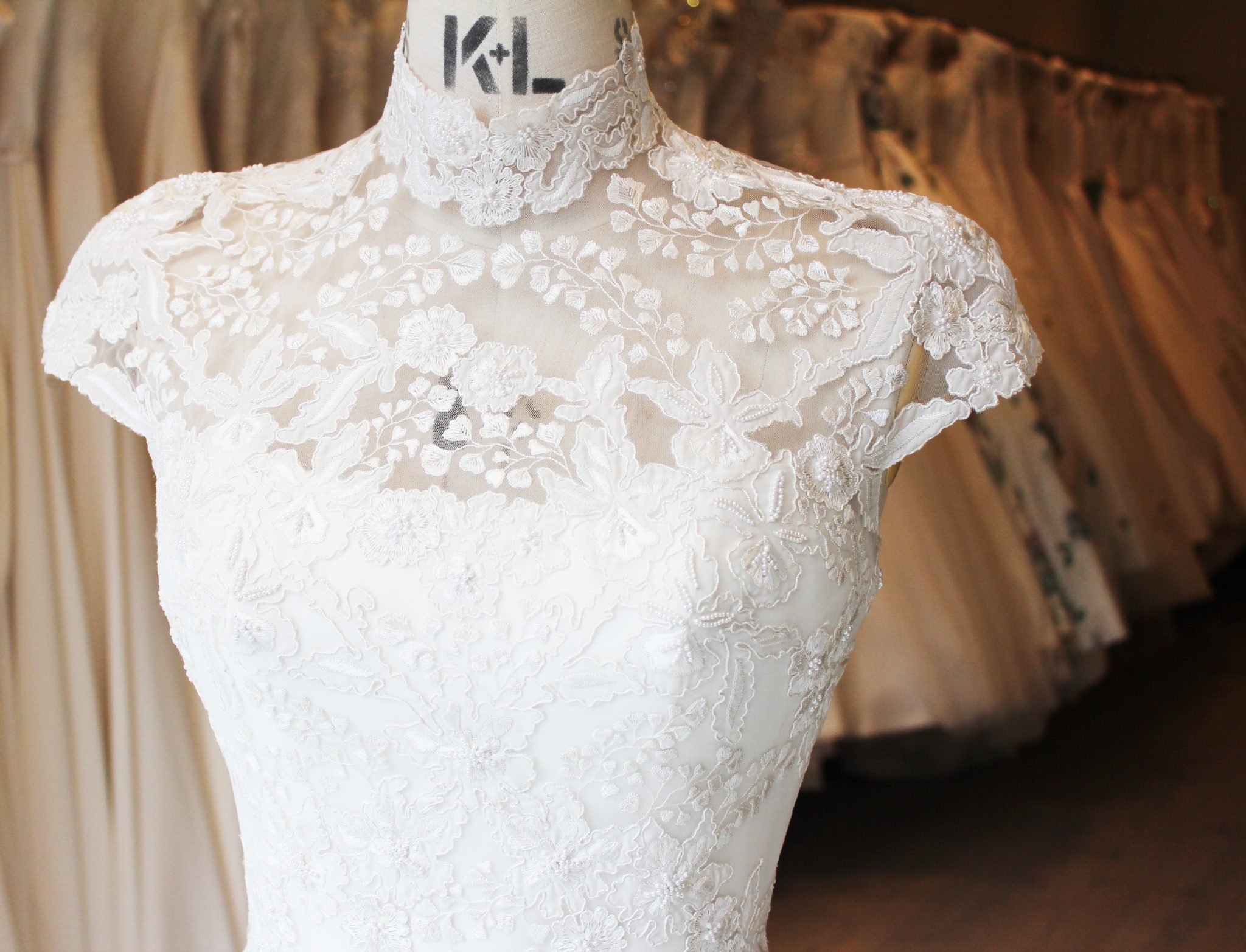 A high neck lace wedding dress is the perfect solution for traditional brides looking for a touch of modernity. Creating a dramatic but feminine silhouette, it offers a fresh newness to any bridal look.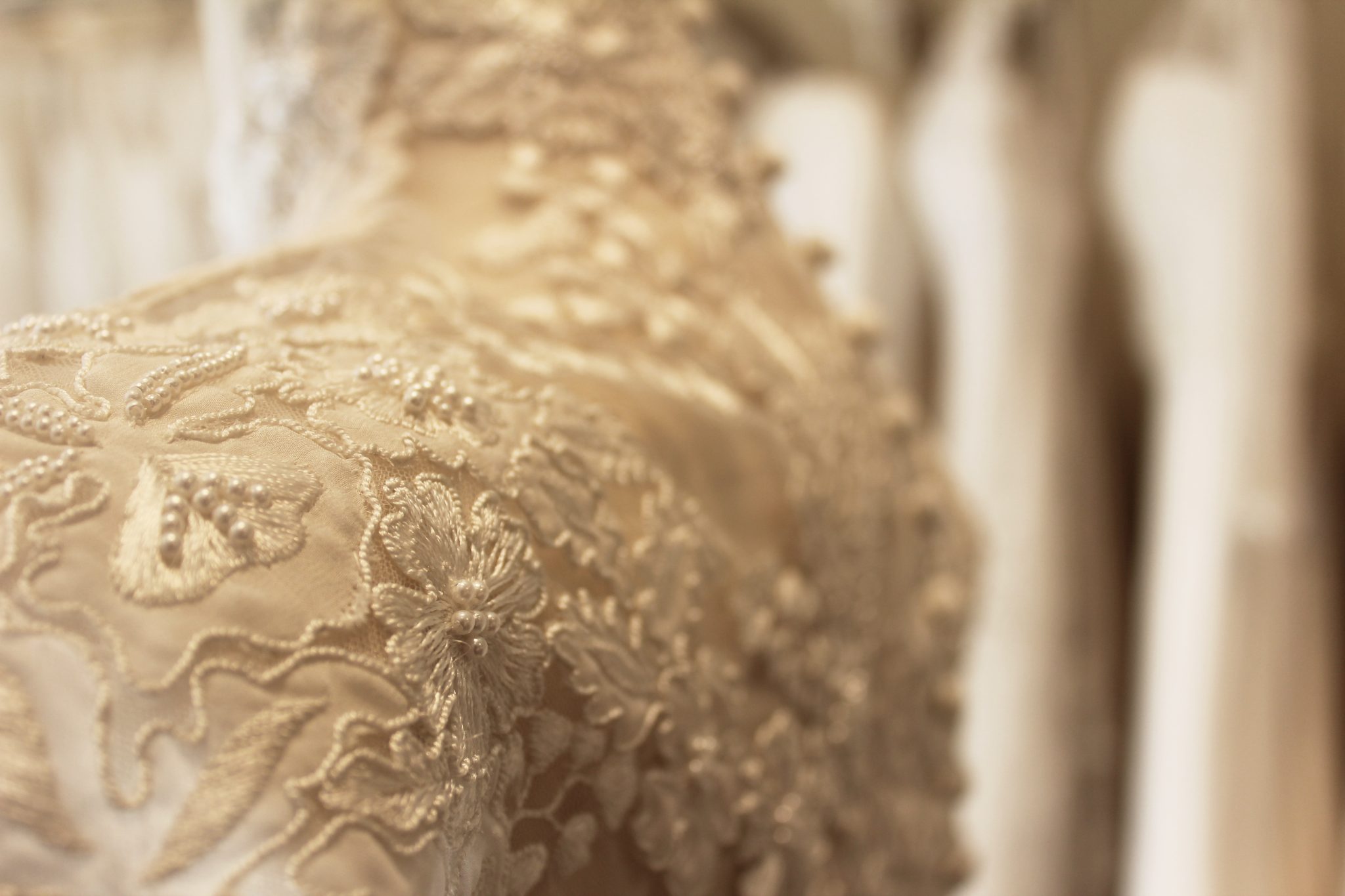 Stunning hand-made couture high neck wedding dresses feature in our new collection at Phillipa Lepley. They require highly skilled craftsmanship and intricate and delicate handwork – the very best of British couture.
Pippa Middleton opted for a high neck lace wedding dress with cap sleeves.
Phillipa says, "Pippa's high neck wedding dress is very unusual and elegant – more coverage is less, and very sexy. The fresh raglan cap sleeves (which will be slightly padded) contrast with the neckline beautifully – very fresh and modern! An all-over embroidered fabric like this is very flattering. The dress has quite a voluminous full skirt, which contrasts Pippa's tiny waist. A simple silk tulle veil has been thrown over, which does not detract from the details of the dress beneath."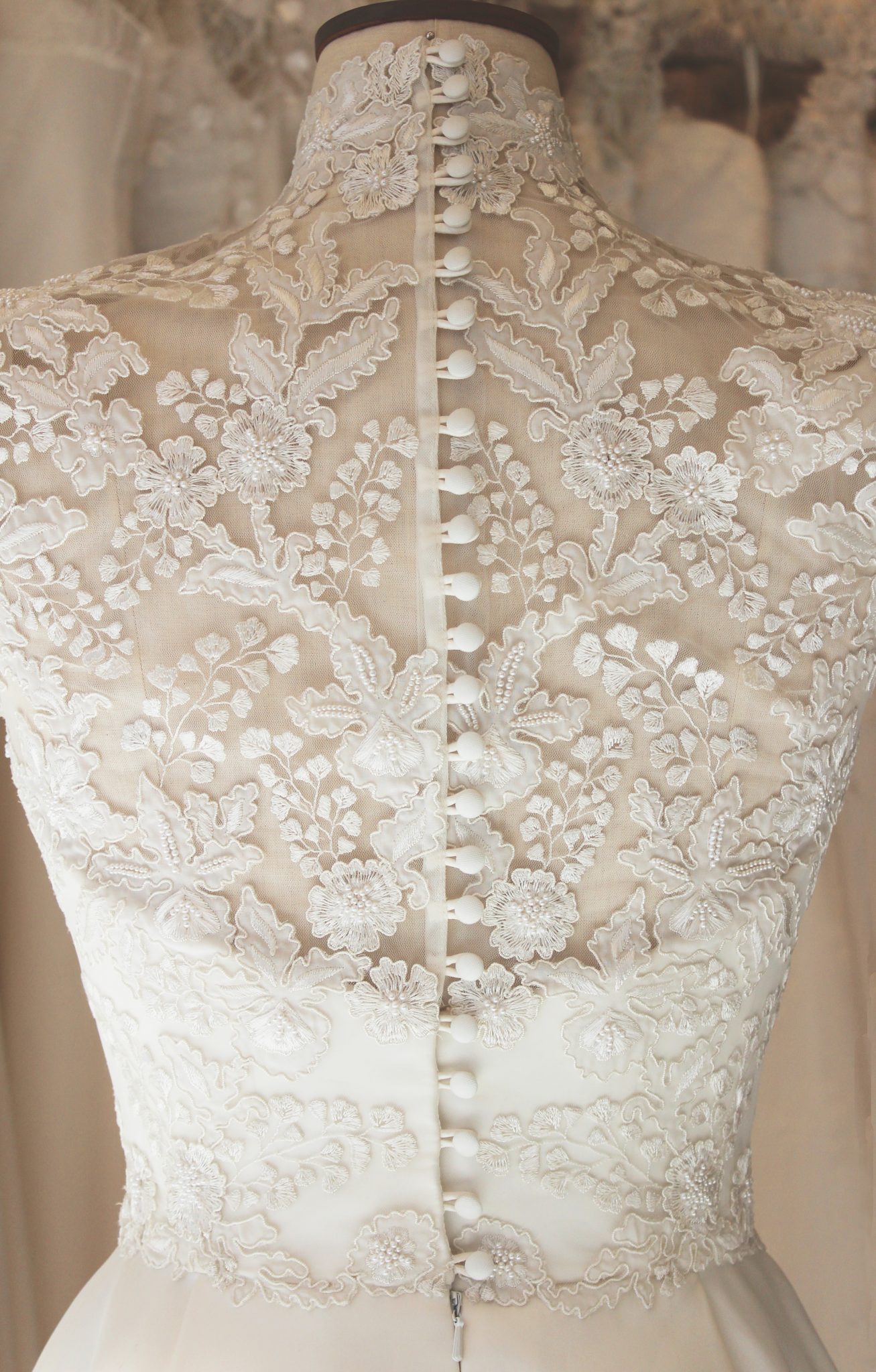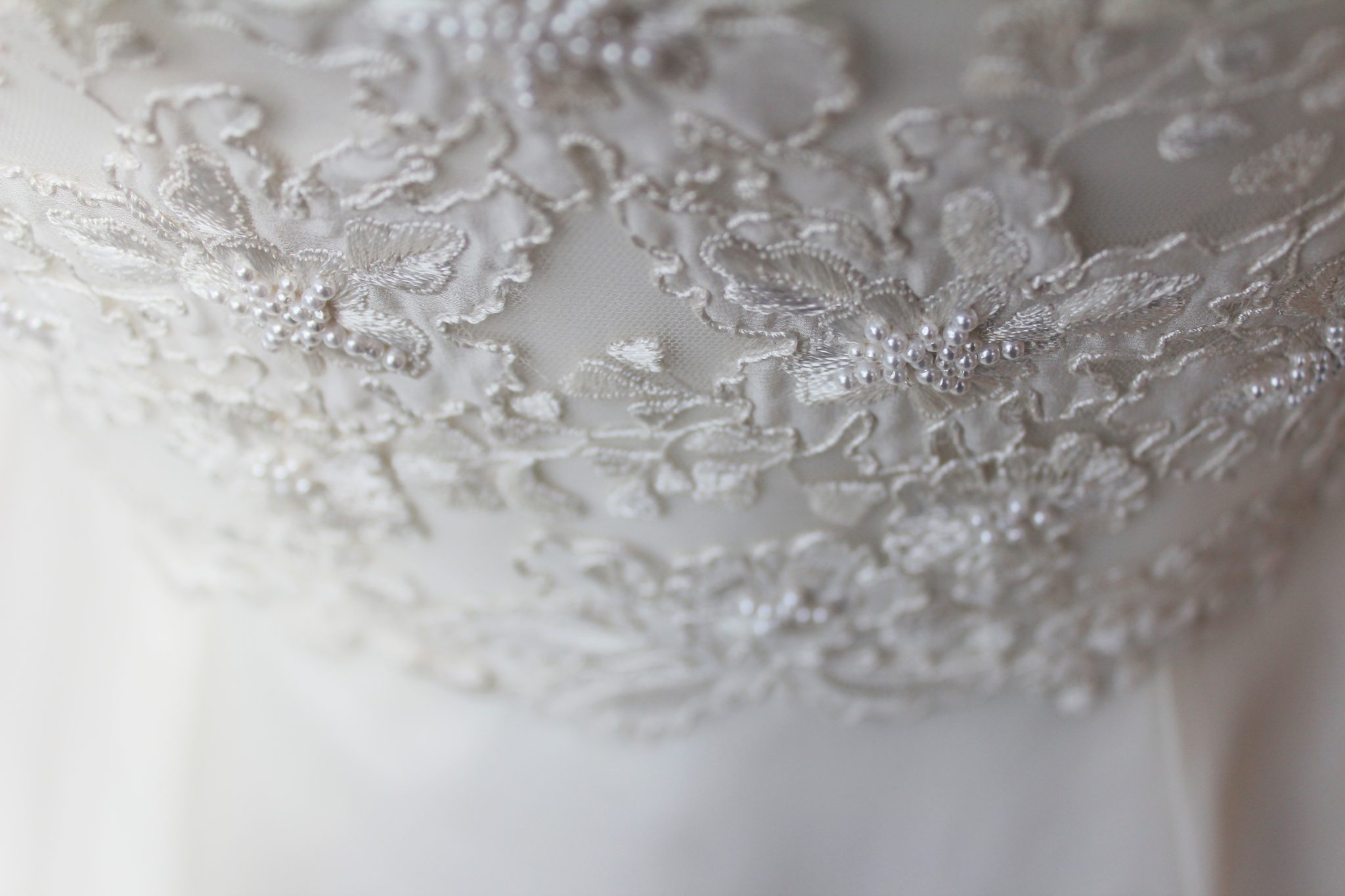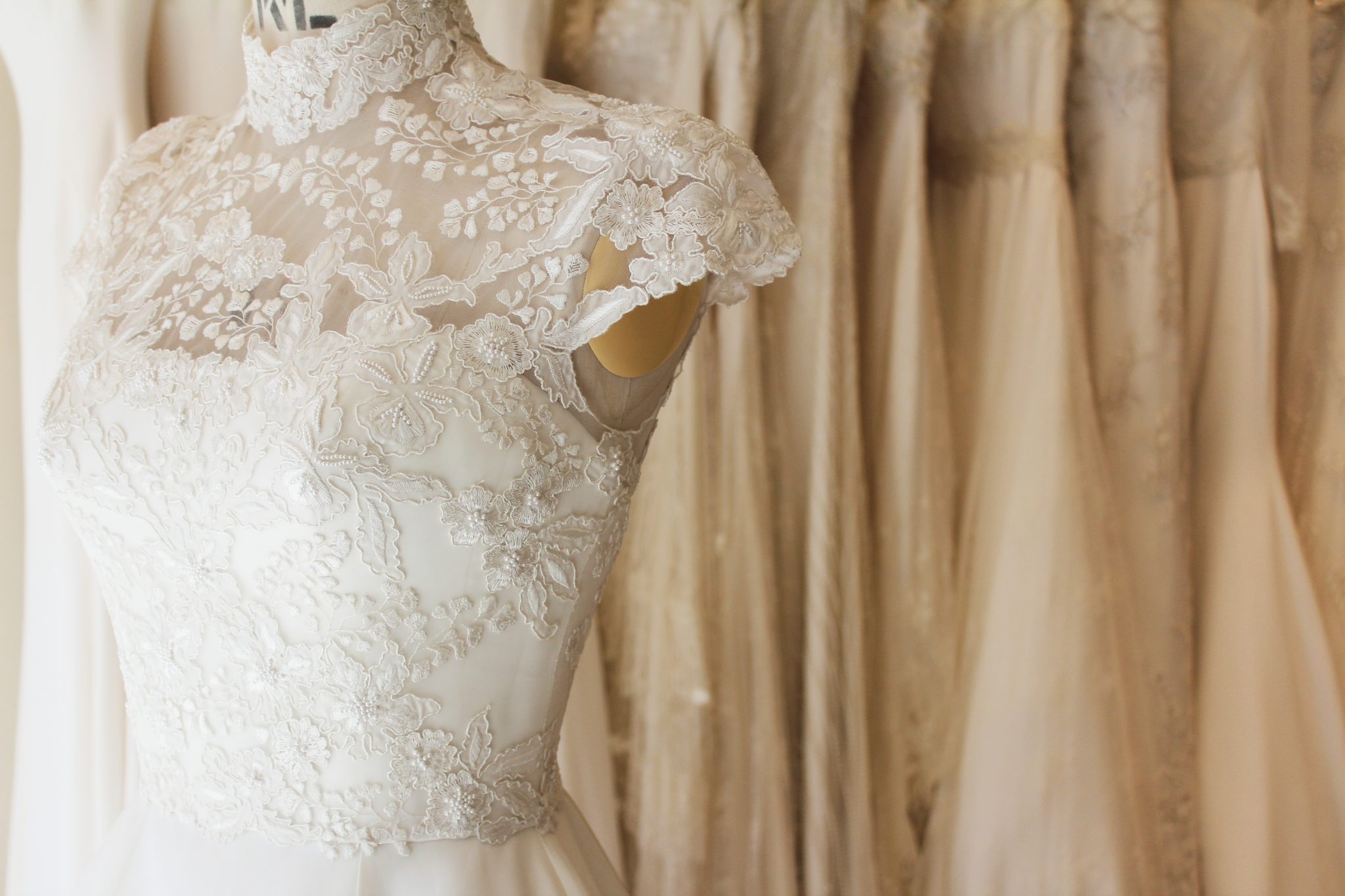 SaveSave