LUXURY WEDDING DRESSES MADE IN LONDON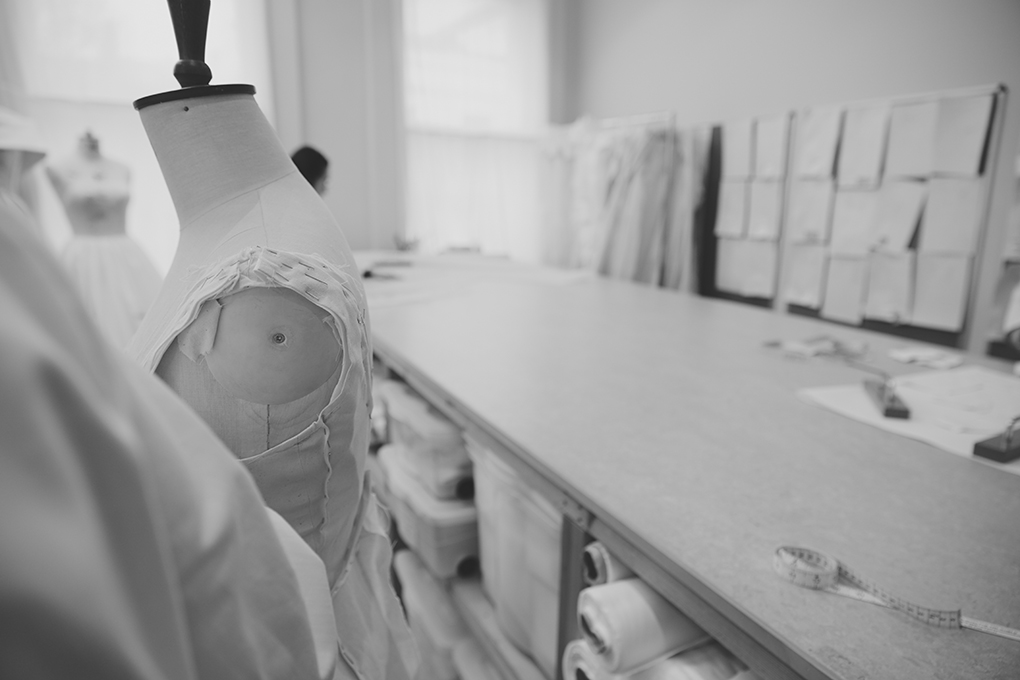 Every Phillipa Lepley wedding dress is made from start to finish in the designer's atelier in London. But what happens behind the closed doors of the busy Chelsea studio? Here we explain the magic of how a couture wedding dress is created.
The Design Process:
Phillipa herself designs all the dresses at the atelier, working closely with her production manager who has been with her for almost 20 years.
Taking inspiration from the brides she meets every day as well as from the beautiful fabrics she works with, she experiments, draping and pinning exquisite materials on to mannequins trying out new shapes.
Phillipa says; "Refining and enhancing the female form fascinates me. Working with the worlds' leading couture  fabrics and laces is an inspiration in itself too."
The Production Process:
After an order is placed, a bride will attend a measuring appointment where an expert technician will see her in the sample shape, taking all the measurements as well as a visual rendition of posture.
From this information, a pattern cutter at the atelier will create a paper pattern, and then a calico toile will be made. The calico toile is a mock-up of the dress which is fitted to the bride's body to ascertain the most accurate fit. This is fine-tuned before the silk fabric itself is cut.
Once a toile is approved, seamstresses and embellishers work together to bring it to life. Employing traditional French couture techniques, they put hours and hours of hand-work in to each garment.
The corseted dress shapes make the perfect blank canvas. Employing traditional French couture techniques such as tambour beading, fabrics can be hand-embroidered with pearls and crystals or decorated with beautiful hand-sewn flowers. It's these personal touches the 'petit mains' work on to take a simple tailored dress to the next level.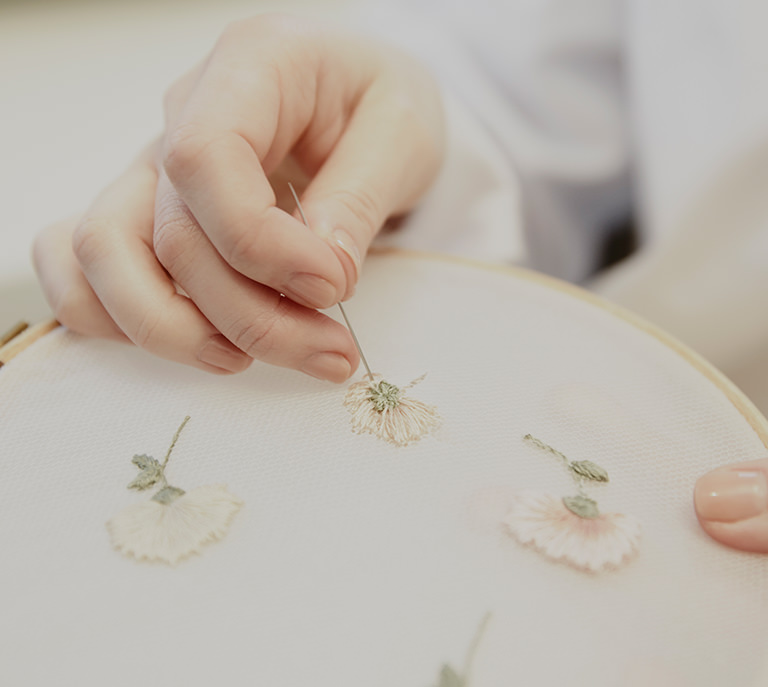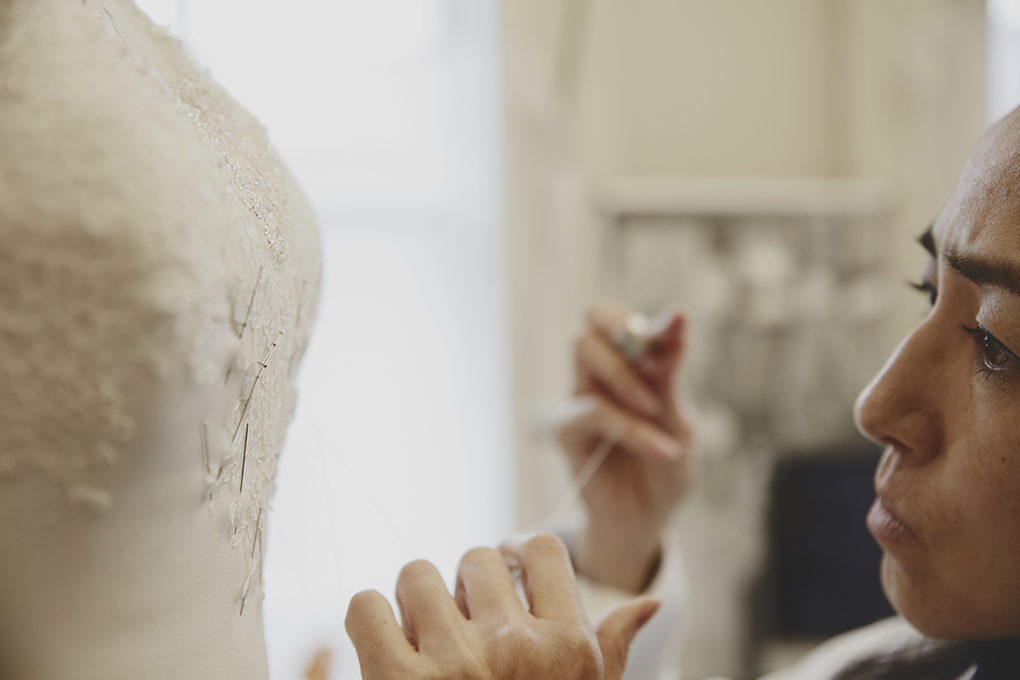 There are usually at least three further fittings to achieve the precise level of fit Phillipa Lepley requires, before the final check which takes place as close to the wedding as possible, to ensure the dress is perfect ahead of the big day.
Phillipa's team can make a dress within four weeks if required by any international, quick turn-around bride. Phillipa has never been known to turn away a frockless bride!
"For me, bridal couture is about delivering faultless service on every level" (Phillipa Lepley).
Phillipa Lepley is widely recognised as being the leading British couture wedding dress designer. Her wedding dress shop in London, Chelsea, has over 50 dresses, all of which have been made in England from start to finish at her atelier.
SaveSave
SaveSave
SaveSave
SaveSave
SaveSave
SaveSave