THE CLEAN AND MODERN CLASSIC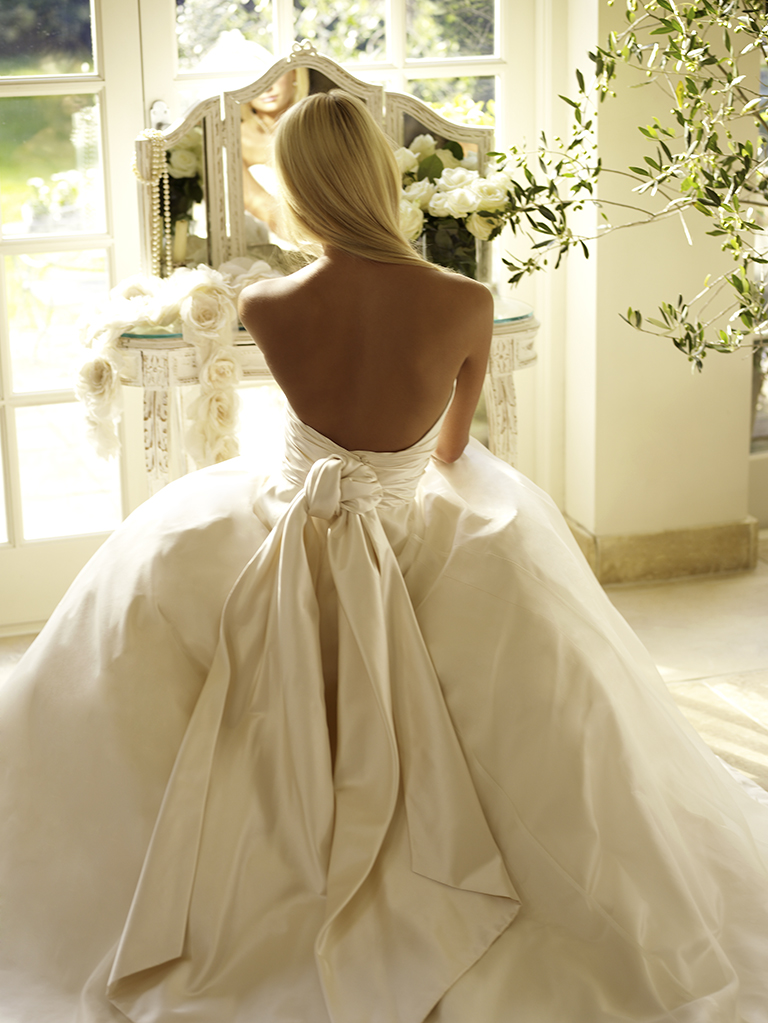 A minimalist wedding dress can incorporate clean lines, sharp structures, simple silhouettes and not too much embellishment, frill or 'fuss'. Simple definitely doesn't mean boring, in fact like many things the simpler the design the harder it is to get right, as it's ever more important for the fit, cut and fabric to be perfect. With a plain dress is it even more important to create the perfect balance and proportion.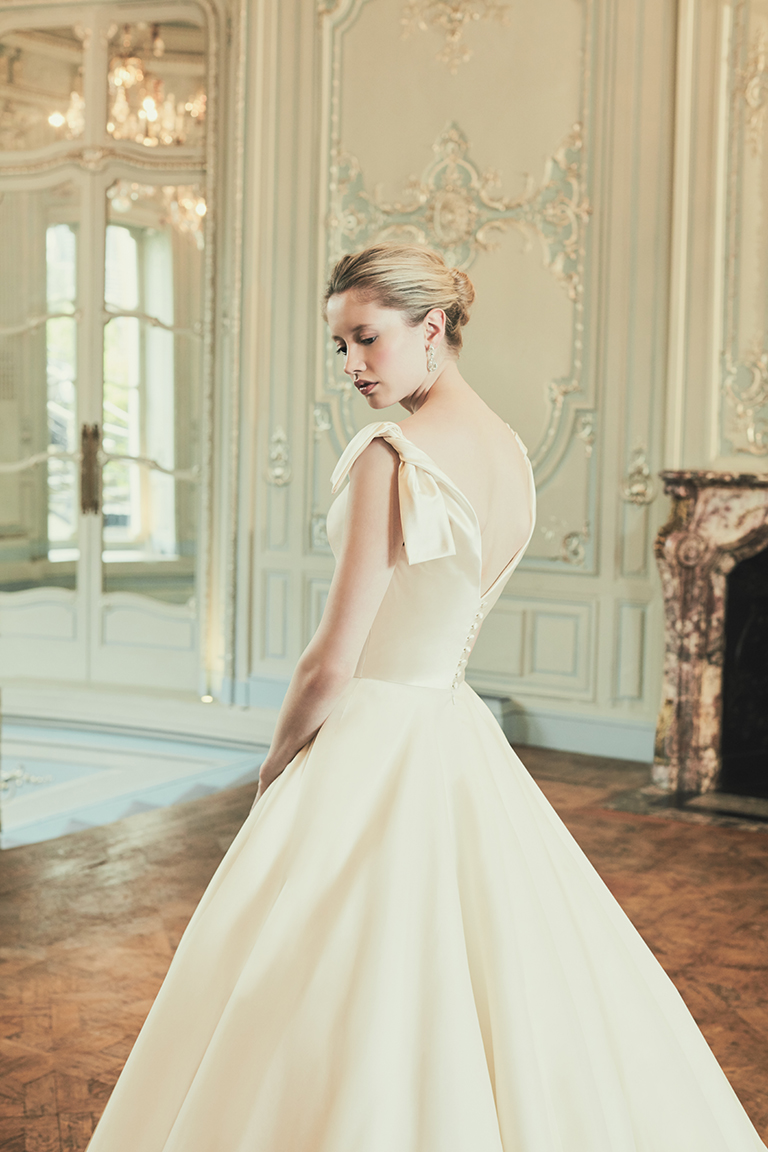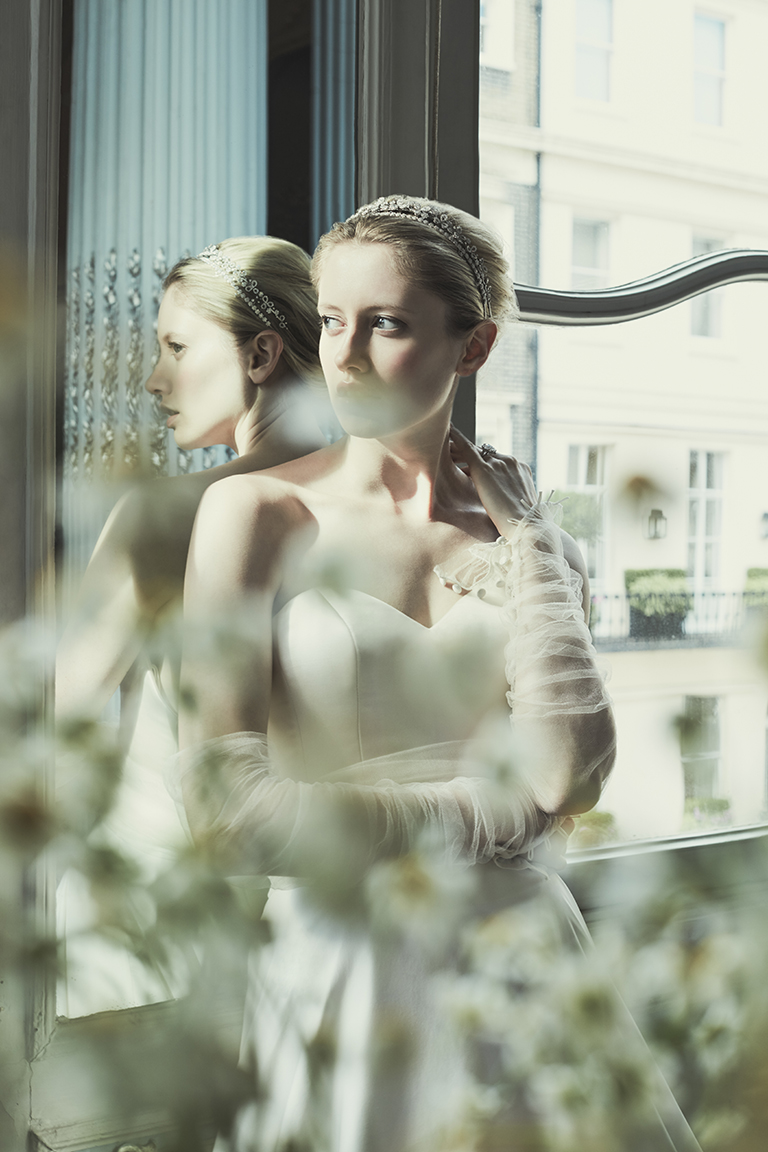 Each bride suits different details within a wedding dress and on the right girl, a plain dress can create a wow factor that an embellished gown never could. During couture fittings at Phillipa Lepley, our fitters draw the lines of the dress on the bride, using her body as a guide to the most flattering line to frame her perfectly. This ensures that, on the wedding day, guests give full attention to the bride, rather than focusing only on the dress. It means the bride does not get lost in her dress, but instead her dress compliments her in all the right places and ways.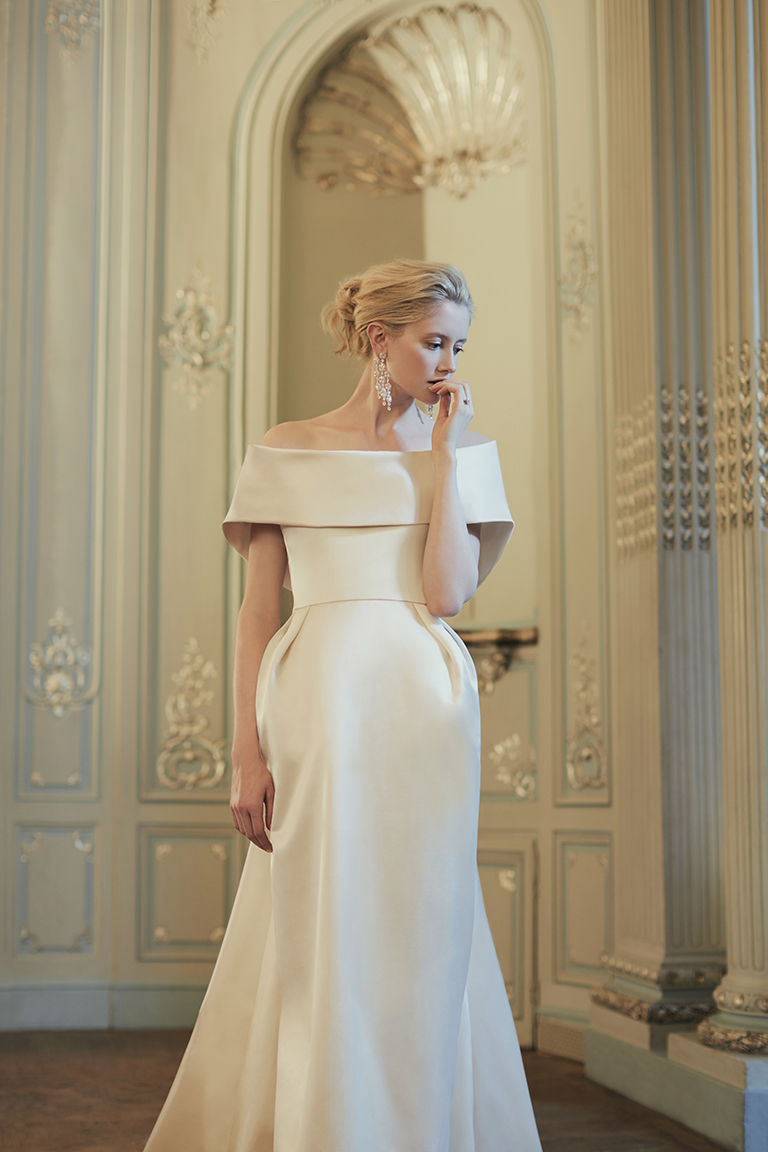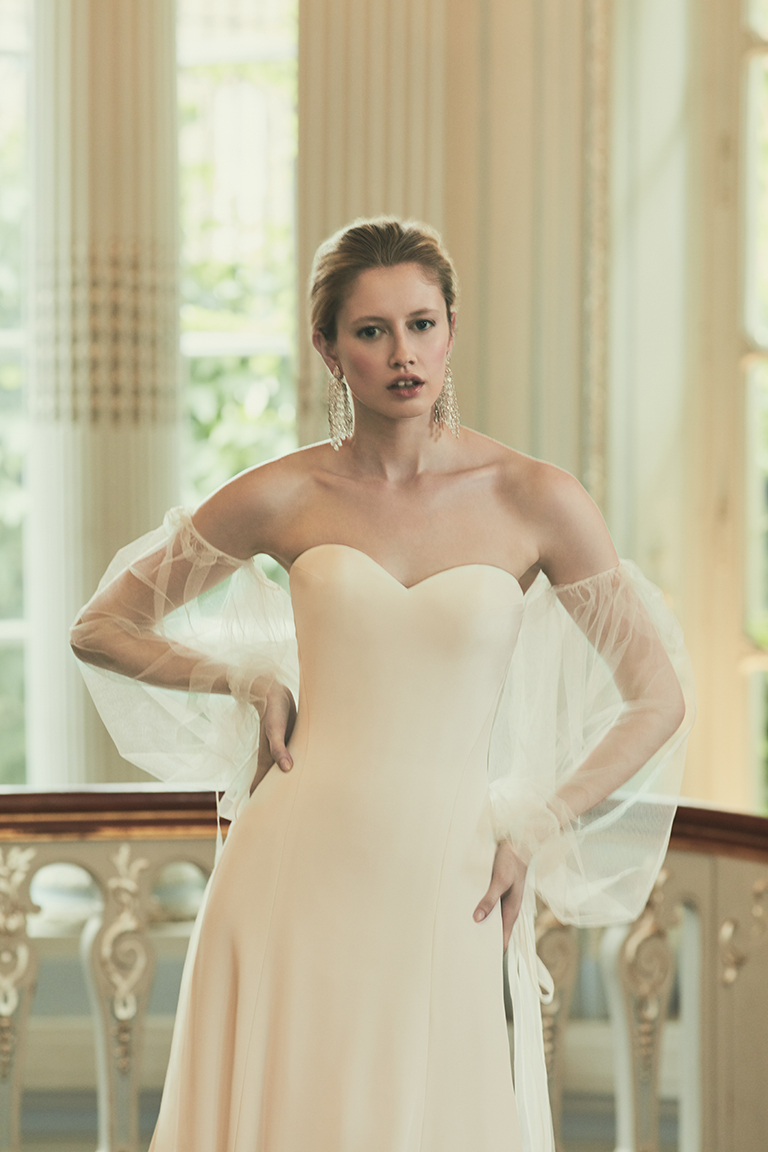 Phillipa Lepley is widely recognised as being the leading British couture wedding dress designer. Her wedding dress shop in London, Chelsea, has over 50 dresses, all of which have been made in England from start to finish at her atelier.
SaveSaveSaveSaveSaveSave
SaveSave
SaveSave
SaveSave
SaveSave
SaveSave
SaveSave
SaveSave
SaveSave