COUTURE WEDDING DRESS: FROTHY FLOWERS
"Combining so many forms of couture craftsmanship…" Phillipa Lepley
'Frothy Flowers' highlights Phillipa's love of fine embellishments and showcases her passion for the English countryside. Her garden, which is a true labour of love, is filled with beautiful wild meadow flowers which have been nurtured through the season, celebrated within this design in sequins, tiny crystals and pearls.
The extensive floral hand embroideries on this dress, and in an accompanying veil, were inspired by the flowers Phillipa has cultivated in a new wildflower meadow at home. Extensive work went in to sampling each embroidered flower motif, to ensure it is the perfect most beautiful depiction before work could begin.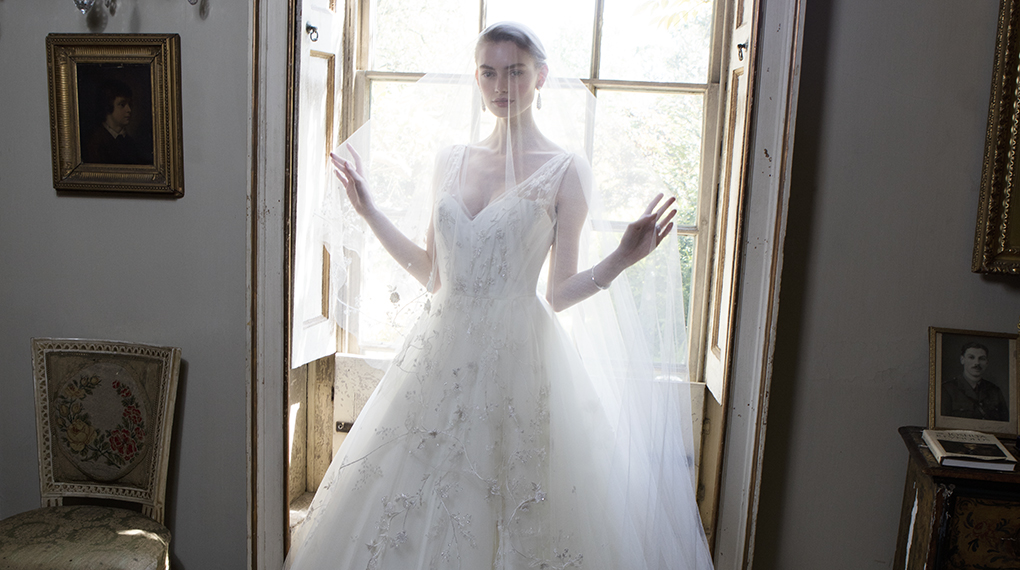 The tulle beautifully transcends into a low V at the back, with the flowers showing incredibly over the contrasting colour of the skin. The workmanship in this embroidery is a true artisan triumph, mastered by Phillipa's team of passionate 'petit mains' at the Chelsea atelier.
Incorporating one of Phillipa Lepley's famous corsets, the torso is a flattering and feminine shape sitting above the skirt. The strapless sweetheart neckline bodice and skirt have been moulded over the body, with four layers of tulle overlays over the skirt and two layers of tulle over the bodice bringing volume and movement. The overlay is gathered beautifully at to the waist, creating a flattering centre point where the eye is drawn.
Phillipa says, "This dress is the perfect balance of simplicity and complexity. I especially love the effect that the gathered V-neck tulle has at the back, with the visible flowers and pretty buttons at the waist. It has a fairy-tale quality, and it is perfect for brides who have always dreamed of wearing a floaty, Princess wedding dress."
"Featuring intricate beading, expert draping, and impeccable detailing, Frothy Flowers combines so many forms of couture craftsmanship."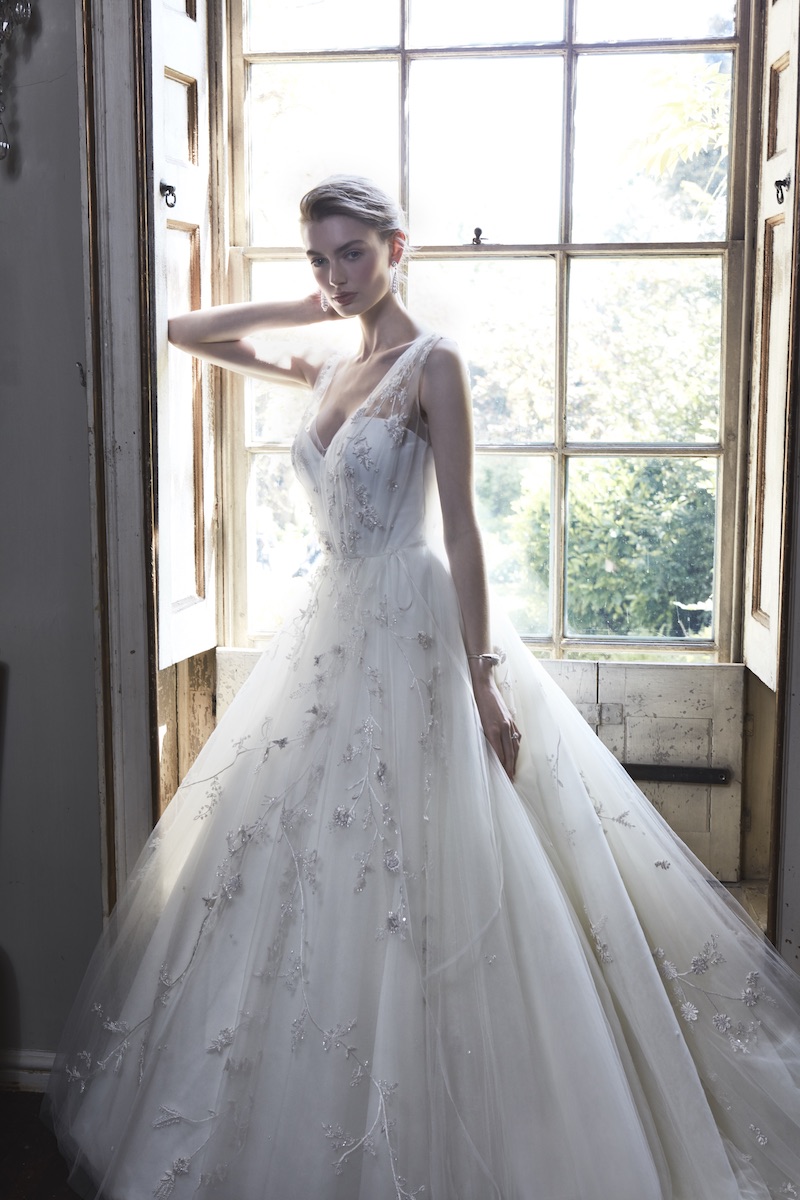 Phillipa Lepley is widely recognised as being the leading British couture wedding dress designer. Her wedding dress shop in London, Chelsea, has over 50 dresses all of which have been made in England from start to finish at her atelier.