COUTURE WEDDING DRESS: GRAND TULLE SURPRISE
"This dress embodies what it is like to feel like a princess on your big day." 
This wedding dress, Grand Tulle Surprise, is one of the most exceptional demonstrations of true craftsmanship. This debutante-style ballgown incorporates many different intricate techniques which come together to make a wonderful piece of statement bridal couture.
A delicate sweetheart neckline, silk satin bodice has been created over of Phillipa Lepley's signature hidden corset, flattering the figure and talking magically to a woman's curves. The slender shape the Phillipa Lepley corset creates at the waist of the wedding dress is further highlighted by its contrast to the most romantic full and ruffled tulle skirt, consisting of fourteen layers of tulle finely gathered and cut to give a light and frothy feel.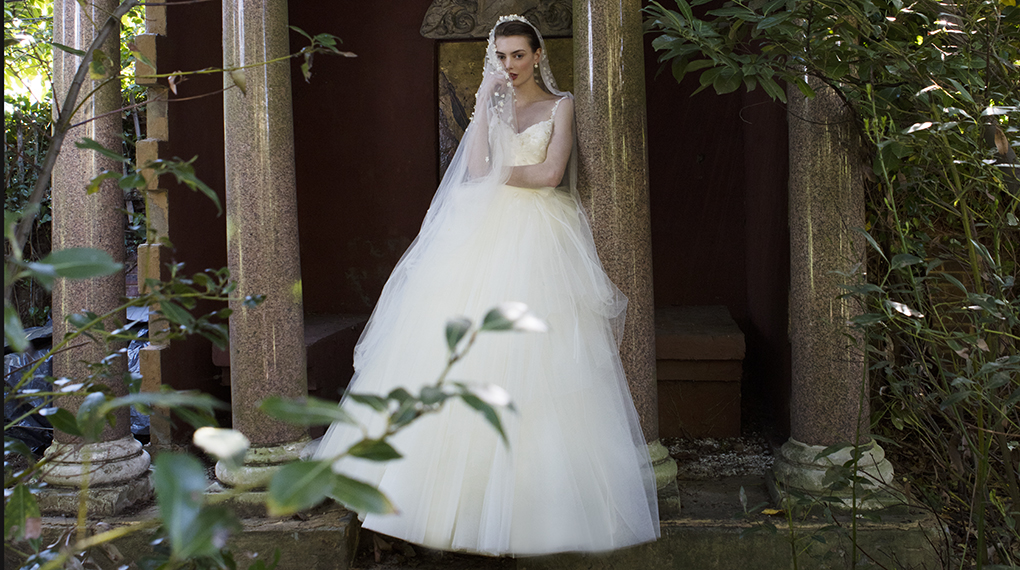 The true beauty of this wedding dress can be found in the detailing. Slim organza straps are overlaid with delicate lace buttercup and blossom motifs. Each floral lace shape has been individually positioned on the gown and stitched in place to give a feminine and organic edge, blending onto the bodice and into an abundance of tiny clear crystal beads that glisten around the neckline. Stunning 3D flowers tumble down the dress's bodice trickling out to just a scattering on the tulle skirt. The use of the gradient of lace and 3D flowers from bodice to skirt creates a unified look between the different volumes and materials in this design, creating a truly spectacular and romantic design for the bride.
Phillipa says, "This dress embodies what it is like to feel like a princess on your big day. The layers of tulle, intricate beading and choice of the florals for the lace motifs are all part of the incredible process that we go through at Phillipa Lepley to create something completely unique and spectacular."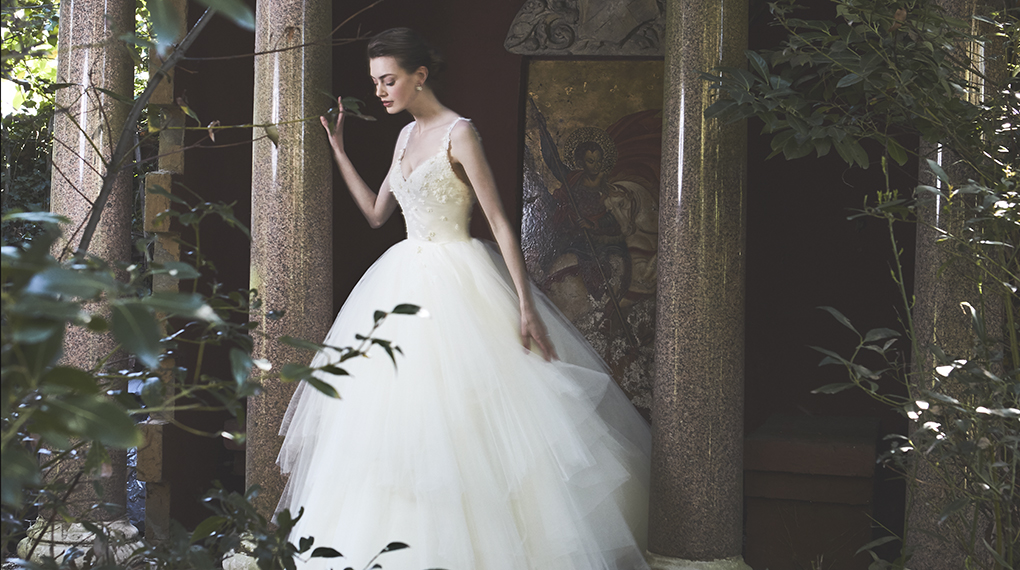 Phillipa Lepley is widely recognised as being the leading British couture wedding dress designer. Her wedding dress shop in London, Chelsea, has over 50 dresses all of which have been made in England from start to finish at her atelier.