COUTURE WEDDING DRESS - VENICE LOVE BRANCHES HAND-BEADED GOWN
"Technically the fine stitching on this dress really is mind-blowingly clever, a technical triumph." Phillipa Lepley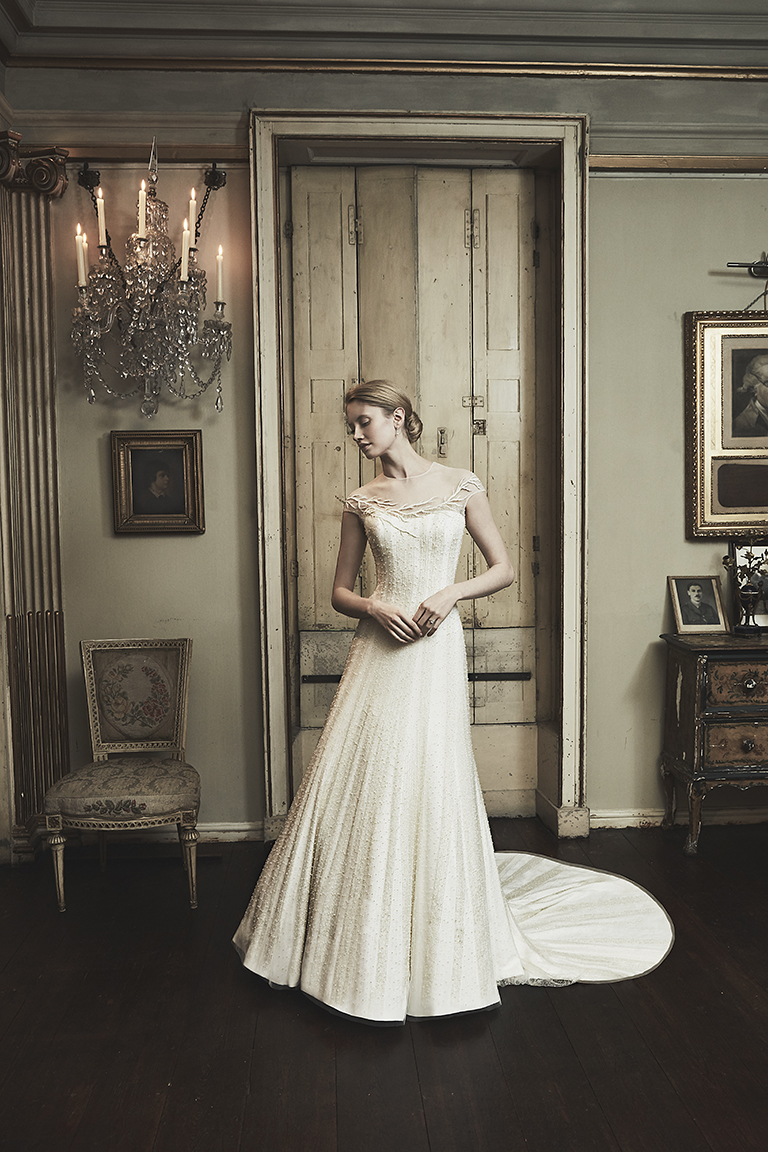 Phillipa Lepley's 'Venice Love Branch' gown is such an elegant choice for your wedding day, and perfect for either a summer or a winter wedding, equally well-placed in the city or countryside. It has literally thousands and thousands of tiny threaded beads hand-tamboured onto an ivory tulle overlay, which sits over a strapless silk Morrocain fluid gown.
"I often find inspiration when I am out walking, cycling or running at home in the woods, and that was the case with this dress", says Phillipa.
"I adore the way droplets of water on branches beautifully catch the light and sparkle like crystals, and that was something I felt I could emulate through hand-embellishing this very special detailed embroidery design. Technically the fine stitching on this dress really is mind-blowingly clever, a technical triumph."
Ivory and pale gold metallic thread run vertically interspersed with tiny crystals and pearls, expertly knotted by our artisan atelier team and satin stitch threads glide into the shape of sweeping branches across the neckline. The stitched threads line the dress vertically, from the decollete neckline to the hem, at the high hip the skirt flares out in soft godets.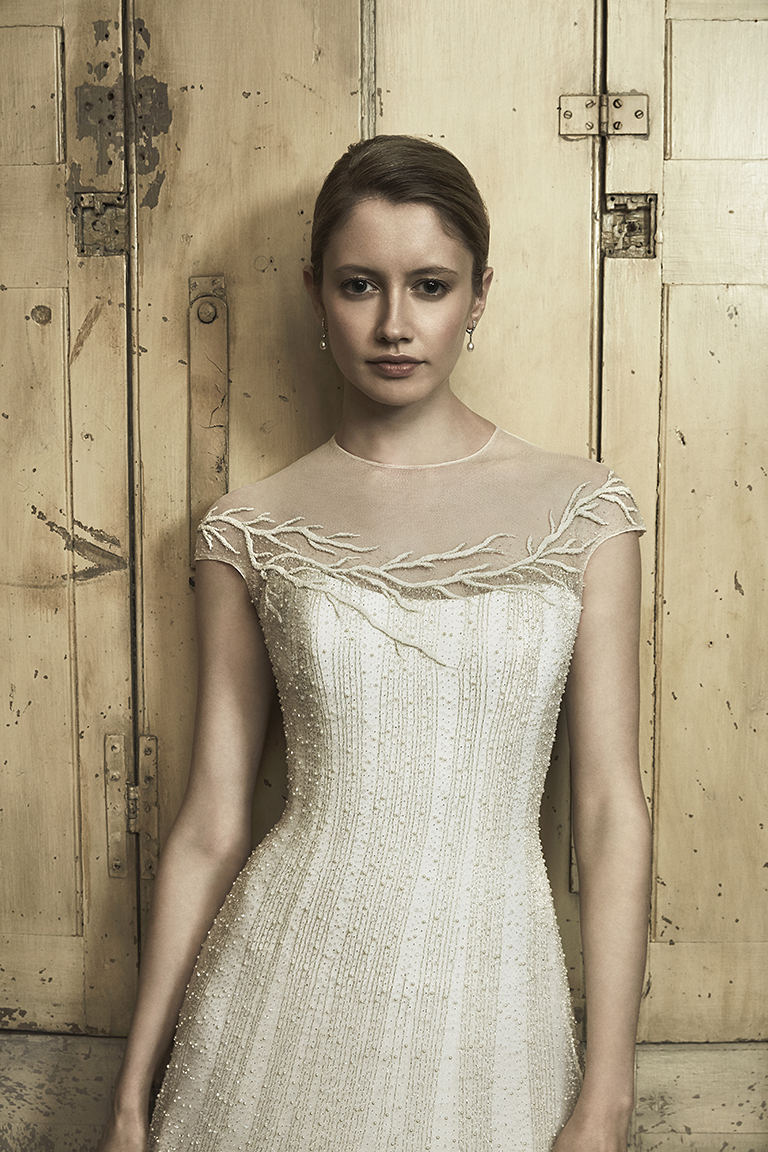 "I think  this dress is enchanting and very serene. We painstakingly worked on the exact placement of each branch, so that the 'picture' perfectly frames the brides neckline,"says Phillipa.
The elegant sweep of the dress combined with short cap sleeves and t-shirt neckline gives the Venice Love Branches couture wedding gown a soft romantic look but also flatters beautifully thanks to the signature hidden Phillipa Lepley corset.
Phillipa Lepley is widely recognised as being the leading British couture wedding dress designer. Her wedding dress shop in London, Chelsea, has over 50 dresses all of which have been made in England from start to finish at her atelier.