COUTURE WEDDING DRESS: TOULOUSE PINK TAFFETA
"The colour choice of Toulouse Pink Taffeta makes this a memorable option for a bride, it is incredibly soft and airy, framing the wearer without overpowering."
A noticeably stand-out favourite of Phillipa's in the new collection is 'Toulouse Pink Taffeta' – a stunning sugared almond pearly pink, full-skirted crisp taffeta dress with the prettiest hand-tied straps and bows at the front neckline crowning the softly draped bodice.
The bold, full-skirt in rich Italian Taffeta is beautifully balanced with the most delicate and feminine 'tagliatelle' straps which attach to the bodice. The straps highlight the elegant, soft sweep of the neckline and are the perfect example of how little, considerately designed details can bring a dress to life. The Toulouse Pink Taffeta brings together a timeless and classic wedding dress style with a hint of modernity thanks to the stunning colour and dainty, chic straps.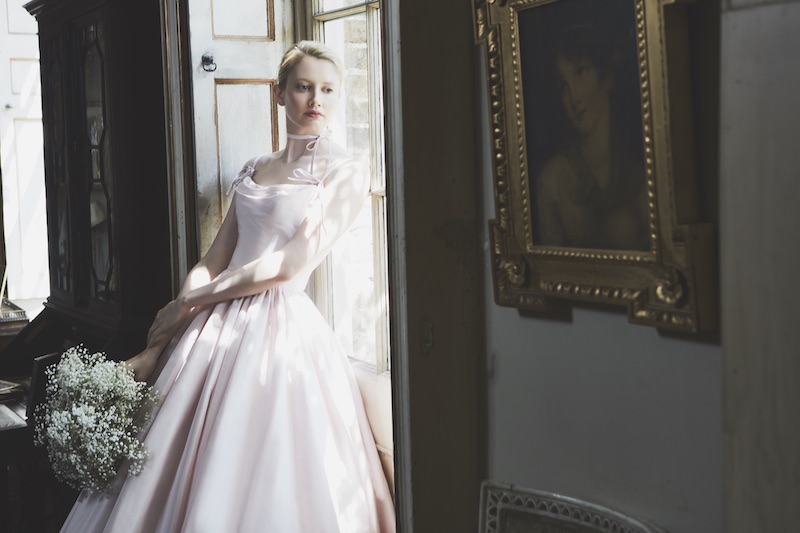 The gown's full skirt is tightly gathered at the waist in much the same way as a ballerina's tutu. This gives grandeur to the look as well as highlighting the bride's waist, which has been further enhanced by Phillipa Lepley's signature corset. A train completes the fairy tale look to this wedding dress and ensures that the bride will feel beyond special on her wedding day.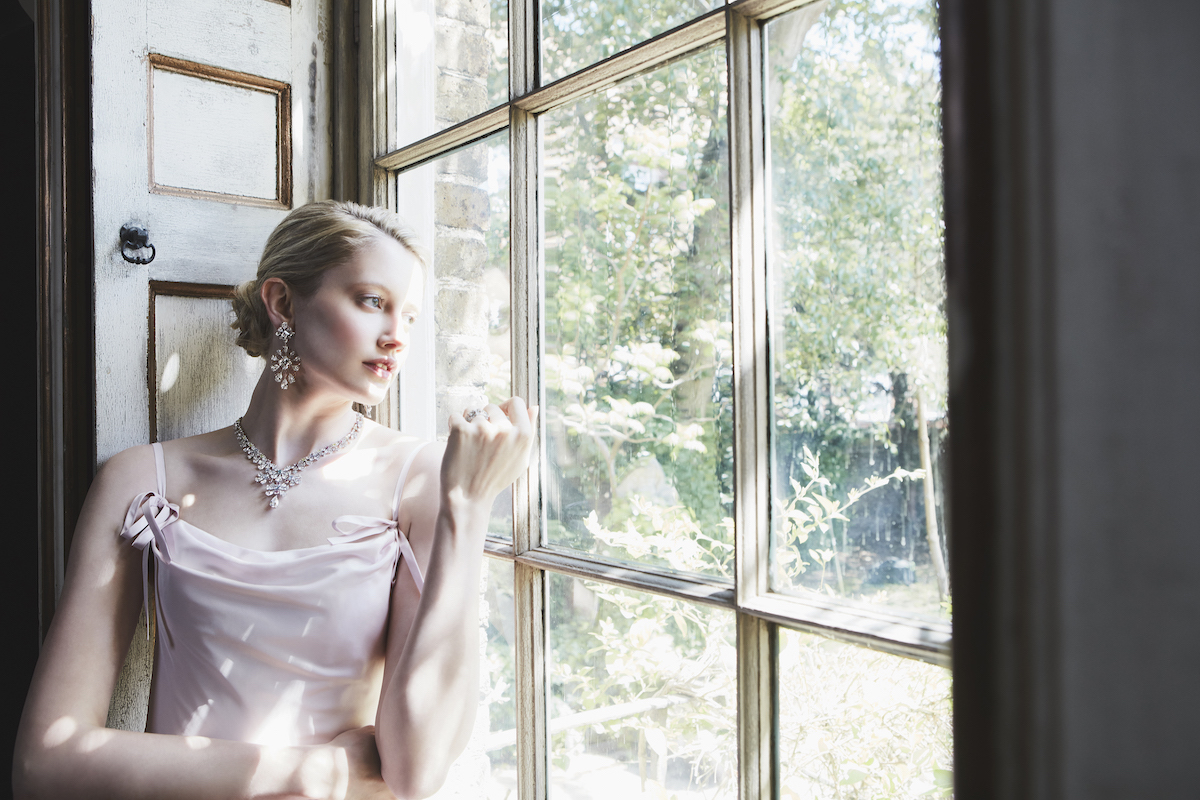 Phillipa says: "The colour choice of Toulouse Pink Taffeta makes this a memorable option for a bride, it is incredibly soft and airy, framing the wearer without overpowering. The gown has simplicity and elegance at its heart; ensuring comfort without compromising on the beautiful craftsmanship thanks to the skilled petit mains at the atelier."
Phillipa Lepley is widely recognised as being the leading British couture wedding dress designer. Her wedding dress shop in London, Chelsea, has over 50 dresses all of which have been made in England from start to finish at her atelier.