CREATING VICTORIA MAGRATH'S WEDDING DRESS
Last month we welcomed Victoria Magrath of In The Frow in to the shop for her first official appointment. Phillipa will be creating Victoria's perfect wedding dress for her ceremony in the summer.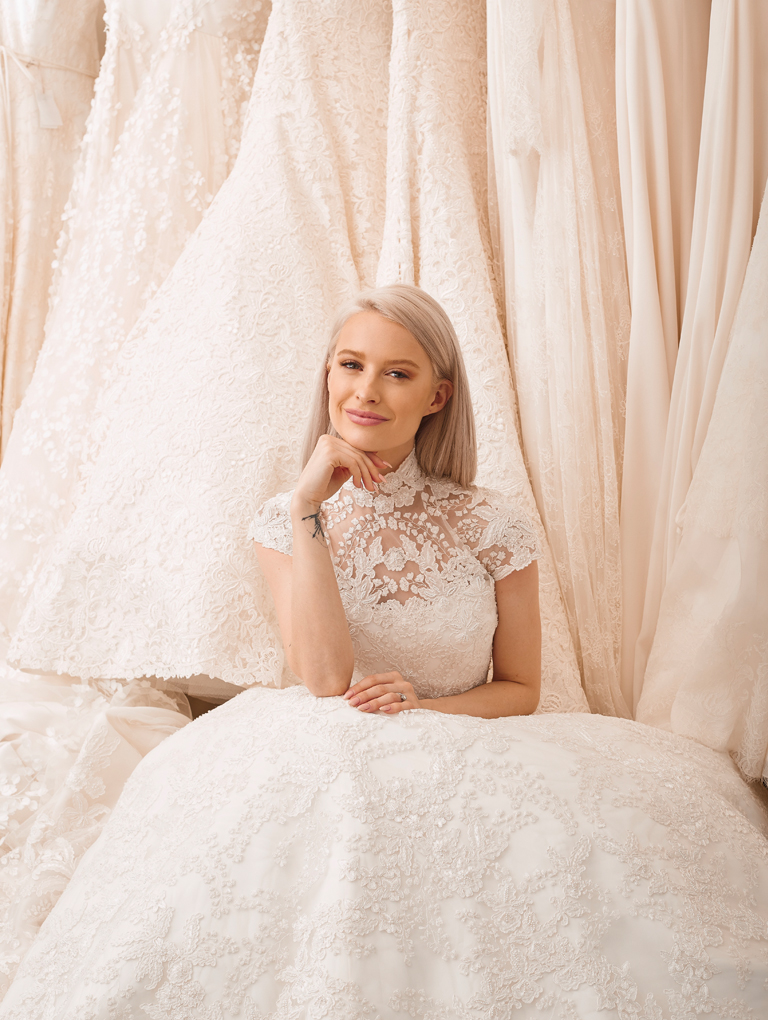 Having met during the MINE Magazine bridal shoot, Victoria and Phillipa instantly hit it off.
In the very first appointment there were tears, and Victoria vowed she would be back…
A few weeks later Victoria has now embarked on the journey of having a couture Phillipa Lepley dress made for her at the Chelsea atelier. Together, she and Phillipa are working through every single detail of the dress design.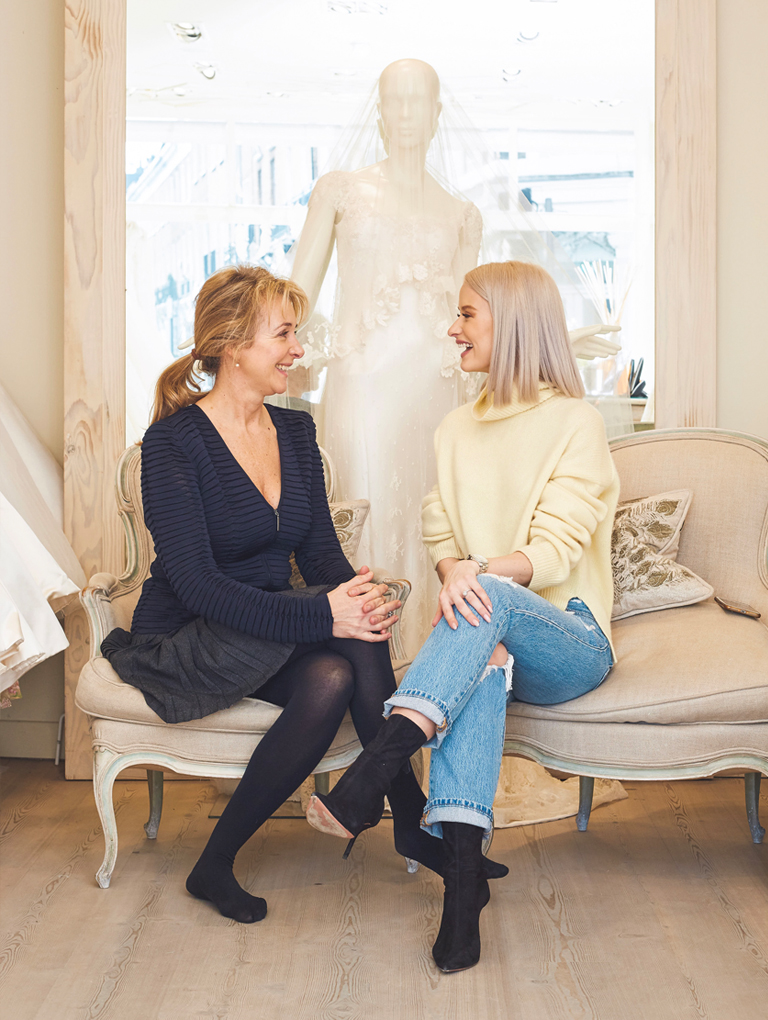 Victoria says, "I have always dreamed of what my wedding dress would be. And it was in that moment with Phillipa, when I tried on 'the one', that I realised I had finally found it. Phillipa is not only a ray of sunshine – but a woman with the most exquisite taste and attention to detail. Her dresses are works of art and the pinnacle of Bridalwear. I could not feel more proud to be creating the dress of my dreams with such a wonderful lady and such a renowned and adored designer."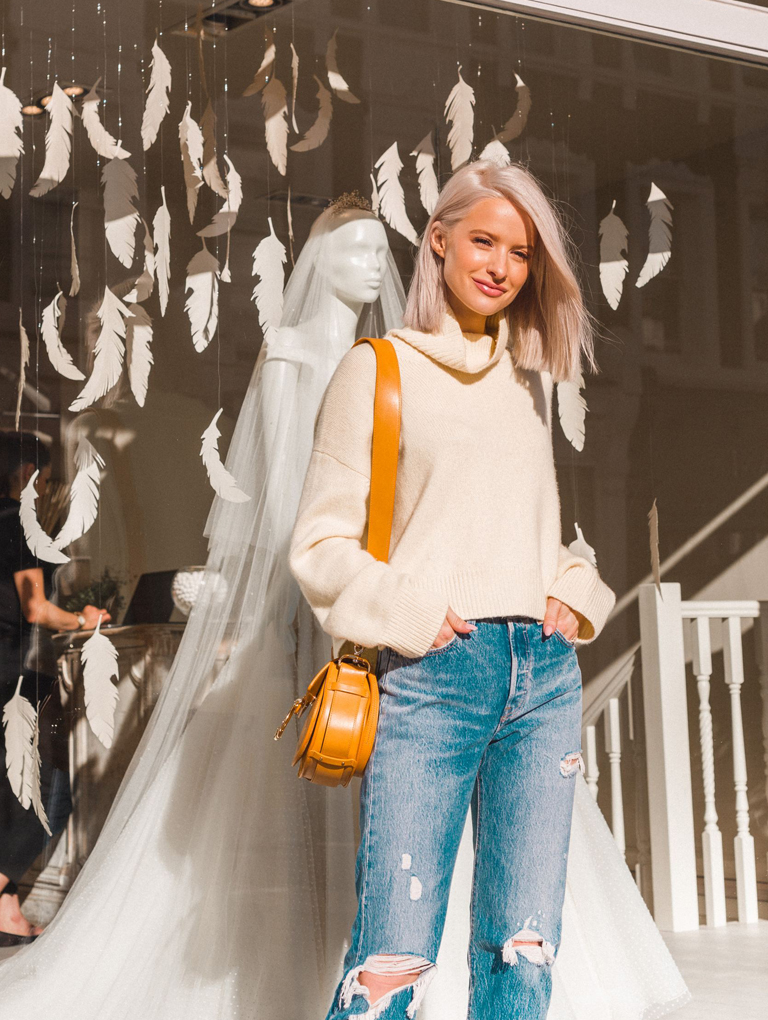 This month, Victoria was back for her first toile fitting.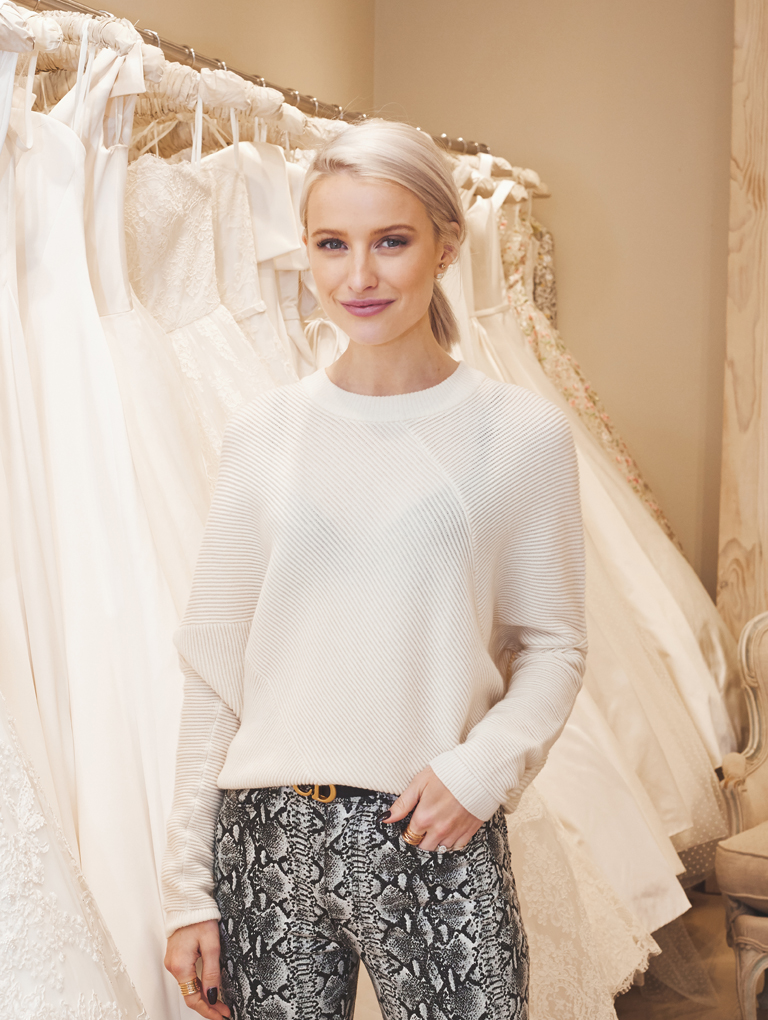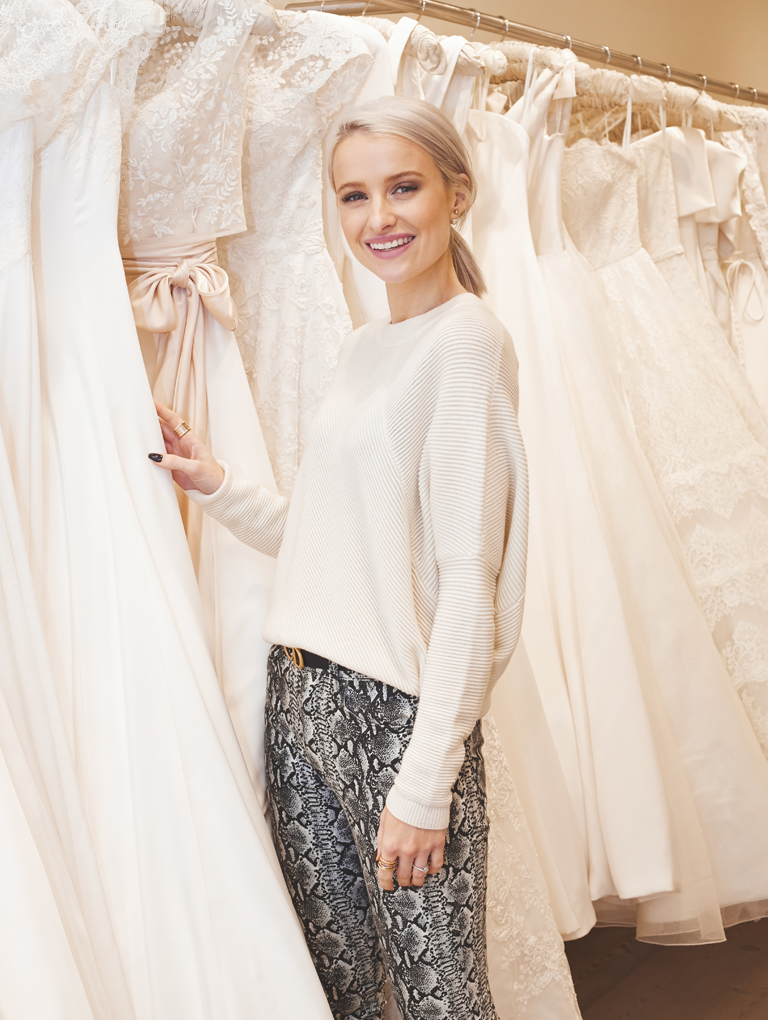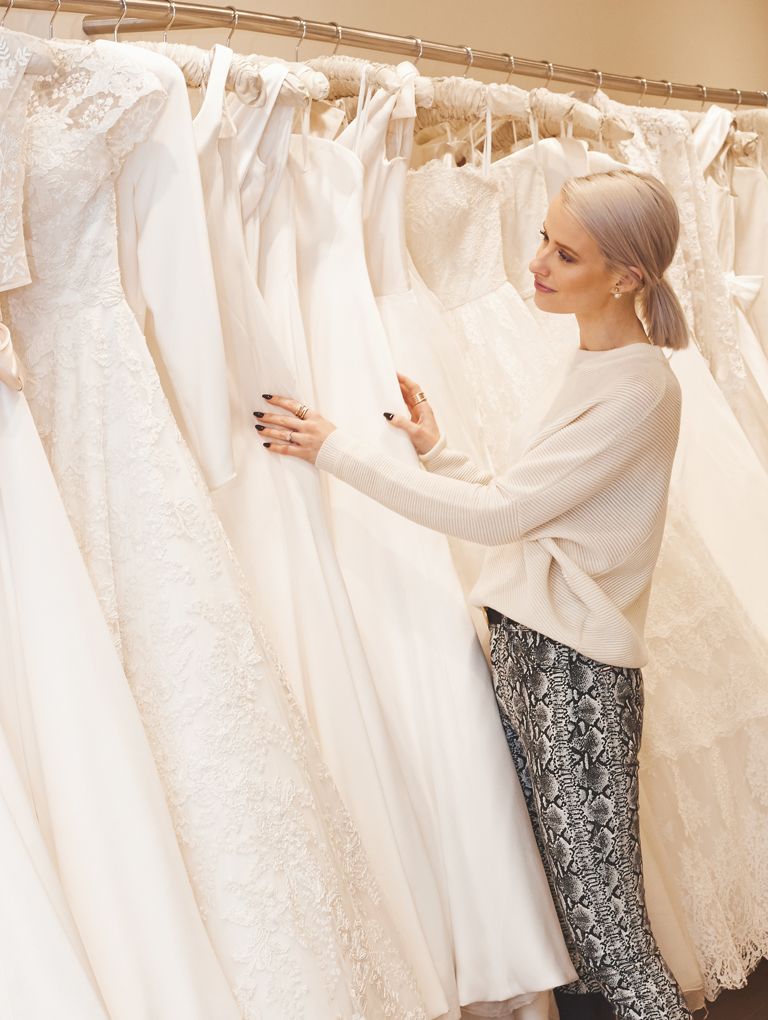 We took Victoria for a sneak peak behind the scenes at the atelier, so she could see the Phillipa Lepley team working their magic.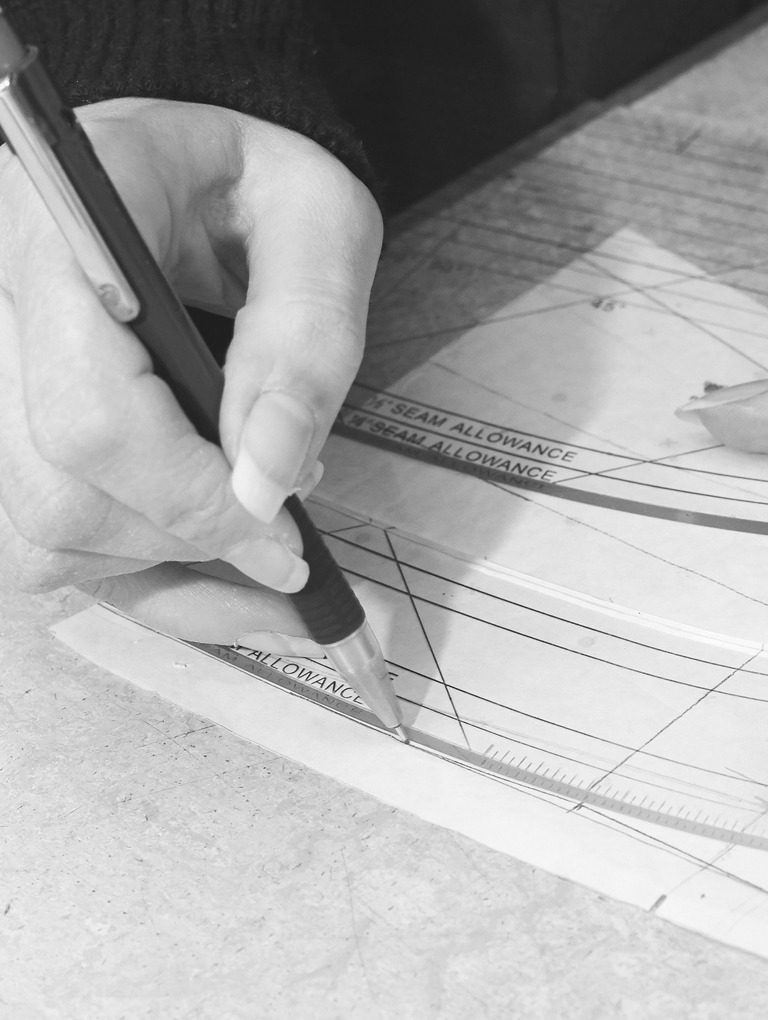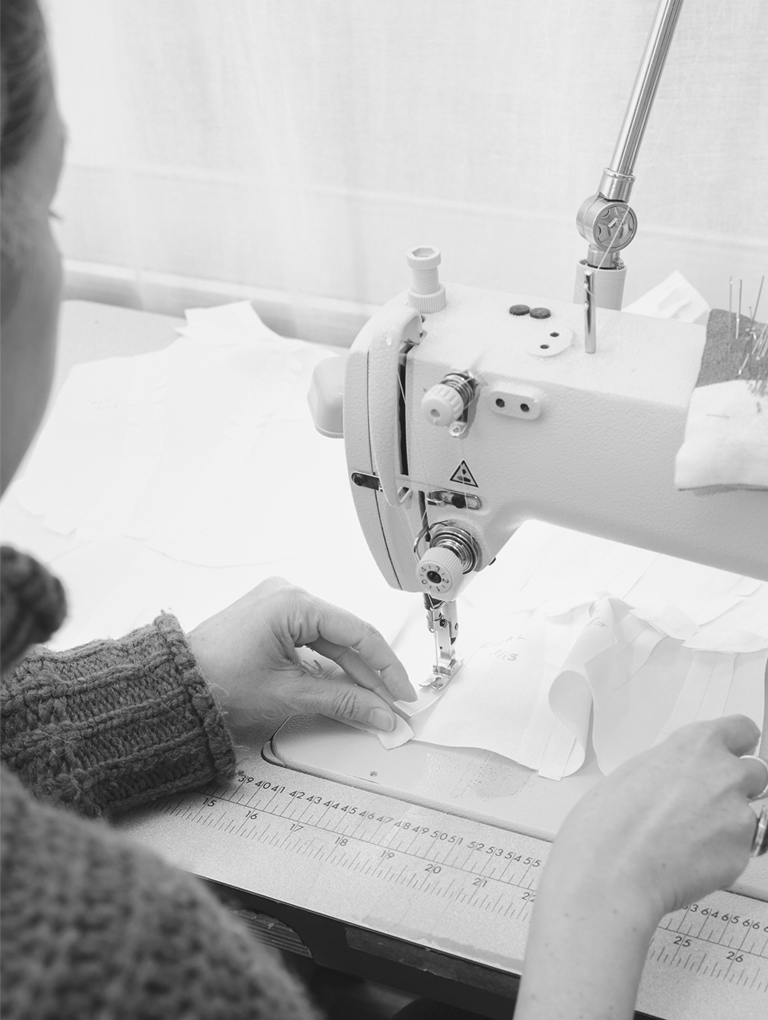 Phillipa says, ''It's already been such a pleasure to design a dress for Victoria. She's the most beautiful, bubbly, creative girl and I'm so excited to bring her vision to life."
Next, Victoria will be coming in to have her second toile fitting. The skilled fitters will continue to create the shape of the dress around her body, placing each pin meticulously ensuring the most flattering and perfect fit.
Alterations will then be translated from this mock up fabric to paper in our London atelier, until we have a perfect prototype of the shape we wish to cut into silk.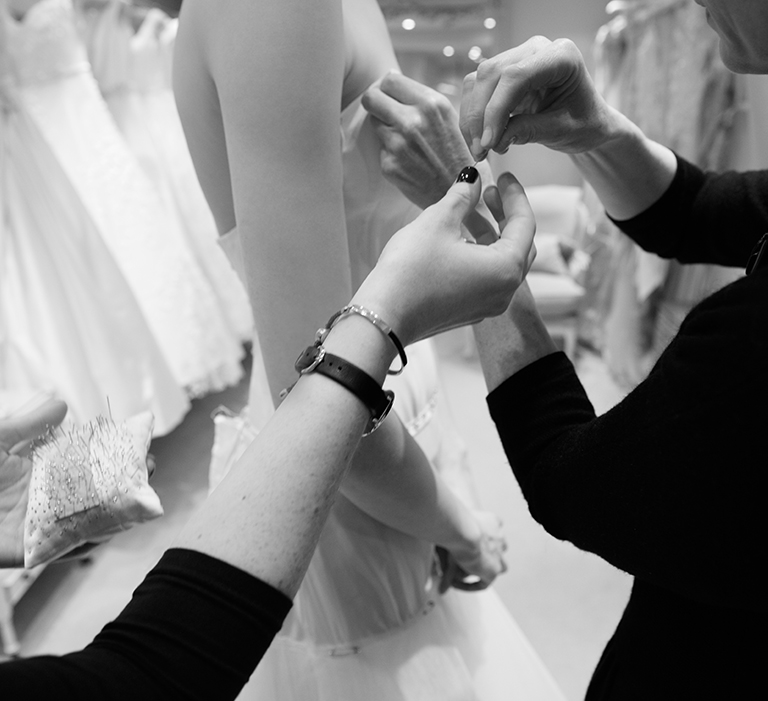 Phillipa Lepley is widely recognised as being the leading British couture wedding dress designer. Her wedding dress shop in London, Chelsea, has over 50 dresses, all of which have been made in England from start to finish at her atelier.