A GUIDE TO MODERN BRIDAL STYLE
The beauty of creating a modern couture wedding dress is how bespoke it can be – you can start with a timeless design and adapt it any way you wish. Add a pop of colour, a touch more crystal or move the neck and hemline slightly… Brides who book a virtual appointment and then visit the Phillipa Lepley shop will be talked through the endless options available to them by a dedicated design expert.
Phillipa Lepley says, "You will be looking at your wedding photos forever so you shouldn't be governed by passing trends, however we can strike the perfect balance creating something that is contemporary and chic. I always advise brides to choose a dress that will age well and stand the test of time, but it can still be totally 'modern'."
'Clean' dresses, with limited or no embroidery or embellishments, are well suited for brides seeking a fashion-forward look. Matt, ivory silk is undeniably dramatic in its simplicity, especially when a bateau neckline or collar is added.
Over a serene, plain dress a bride may choose to add a bespoke silk veil covered in colourful embroidery, with flowers cascading down it and hand-sewn sparkling beads. Though veils are often viewed as being very traditional, they can be decorated in an original and striking way, and they add a feeling of whimsy and romance to the look.
Traditional wedding dresses can be totally transformed when made in a new, different colour such as pale pink or pastel blue. Phillipa's eye for sourcing luxuriously printed, woven or embroidered silks opens up unlimited considerations, more modern in their approach, but underpinned with timeless cuts and unrivalled couture techniques. Alternatively adding a splash of colour in the form of a silk sash or in a floral embroidery once again turns heads.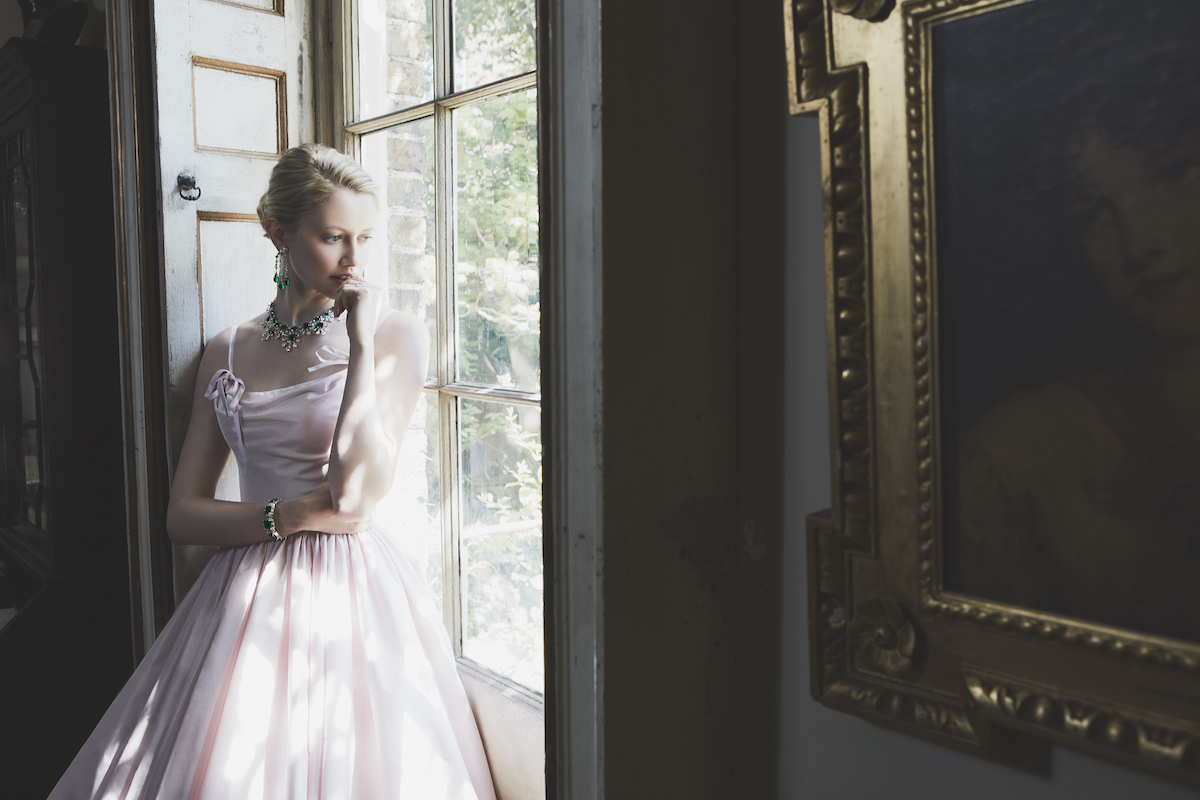 Short hemlines or tea-length gowns are contemporary and more laid-back too. Separate skirt and tops and jumpsuits can also be designed and made bespoke at the Phillipa Lepley atelier.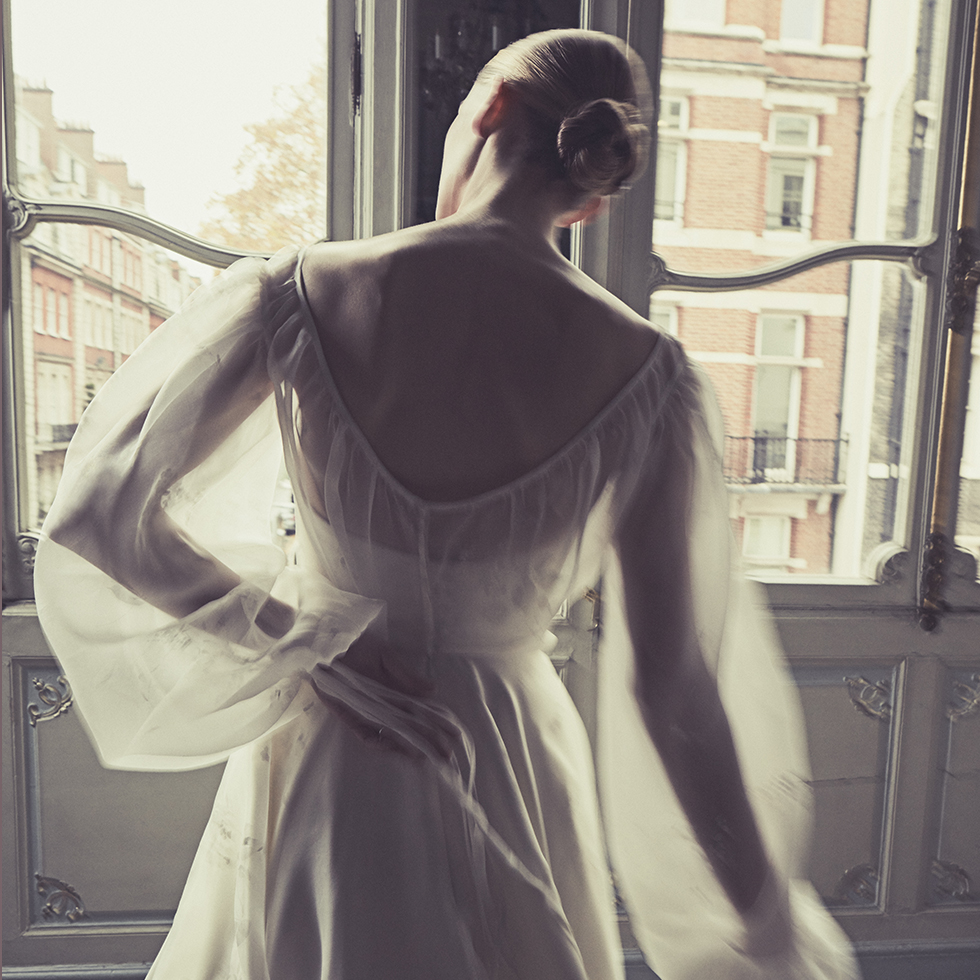 Bodices can be entirely hand-encrusted with diamantes and crystals which sparkle as the bride moves (like Victoria Magrath's wedding dress), and skirts can be completely covered in ostrich feathers, creating a flamboyant, bouncy skirt that is lighter than air. The impeccable skill of the Atelier team allows a fresh approach to these wonderfully decadent materials.
Other fashion forward features to consider include peplums, sheer high necks, embellished collars, quirky cover-ups, embroidered balloon sleeves, polkadot fabric overlays and dramatic capes.
Though each and every Phillipa Lepley dress intrinsically has a timeless quality, there are various stand-out options which appeal to more modern brides. From romantic, bohemian styles to structured, tailored gowns, there is something to suit each bride's own personal style.
Phillipa Lepley is widely recognised as being the leading British couture wedding dress designer. Her wedding dress shop in London, Chelsea, has over 50 bespoke wedding dresses, all of which have been made in England from start to finish at her atelier.