YOUR WEDDING DRESS EXPERIENCE AT PHILLIPA LEPLEY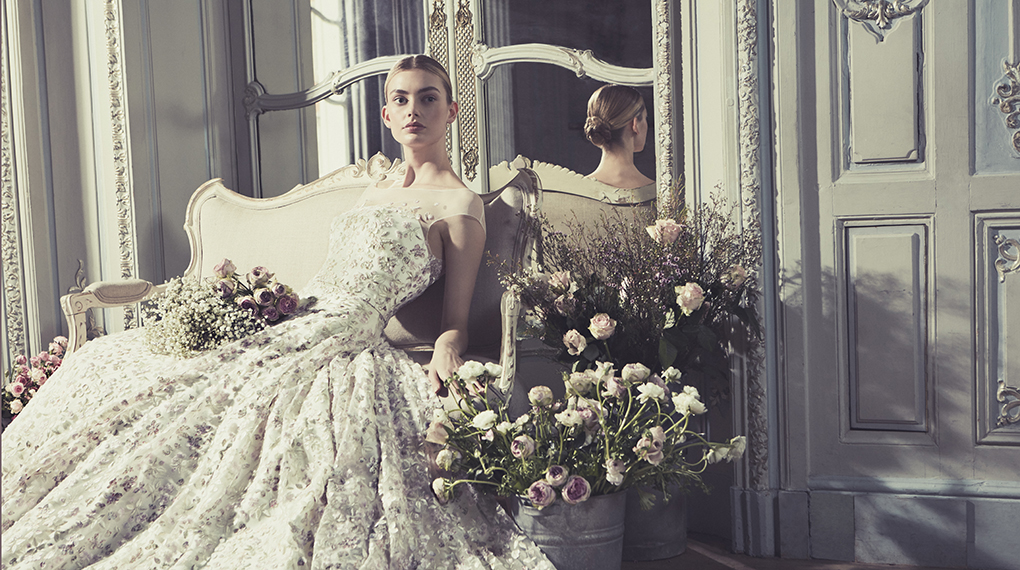 A GUIDE TO VIRTUAL AND SHOP APPOINTMENTS
Designing a dress with Phillipa Lepley is a joyous and highly creative affair. Guided from the initial consultation through to completion by Phillipa and her specialist artisans, your unique design will be brought to life, created by hand in the London atelier. Our focus, now more than ever, is on ensuring that every bride that we meet enjoys a truly special experience.
At Phillipa Lepley your couture experience begins with a 'Design Consultation'. The Design Consultation, which can be in person or virtual (depending on restrictions and the bride's place of residence), is the first significant phase of your undeniably bespoke experience.
Whether your dress design will be refined from an existing collection piece or totally bespoke to you, our team of talented, specialist artisans will first design your wedding dress with you based on your individual requirements. Your artisan will demonstrate the unique craftsmanship involved in a Phillipa Lepley dress and guide you on the endless possibilities relating to your personal design.
YOUR DESIGN PRESENTATION
As your dress ideas develop, we will deliver to you your own 'Design Presentation' containing an edit of luxurious fabrics, bespoke embellishments and embroidery examples as well as personalised sketches, enveloping you in to the world of Phillipa Lepley.
THE REFINING MEETING
To refine and approve your design, our team will create the correct path for you, whether this be a meeting in person where you can try on collection pieces, via video conference, or with elements delivered  to your home. Detailed measurements will also be taken to provide a rendition of your frame and posture before beginning to create your bespoke piece, with true craftsmanship at its core.
SAMPLE DRESSES
Phillipa Lepley's sample dresses are available to purchase following an in person or virtual appointment (depending on restrictions and the bride's place of residence). Brides can work with the specialist artisan team to ascertain whether a specific design in the collection is just right for them, opting to 'reserve' that dress.
We look forward to meeting you virtually and then welcoming you safely, sharing with you the exquisite Phillipa Lepley collection.
Phillipa and Team x