YOUR WEDDING DRESS EXPERIENCE AT PHILLIPA LEPLEY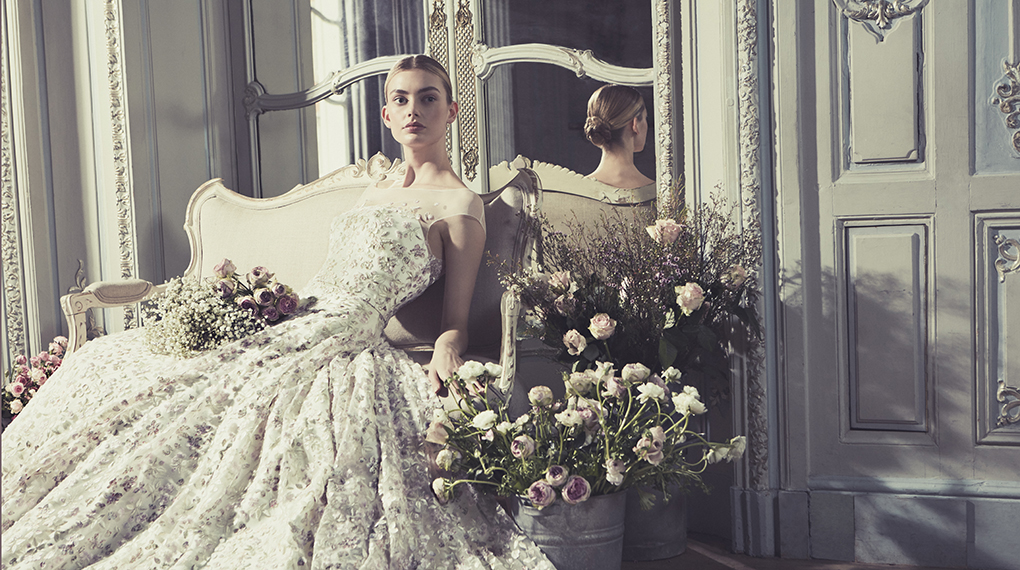 A GUIDE TO VIRTUAL AND SHOP APPOINTMENTS
Designing a dress with Phillipa Lepley is a joyous and highly creative affair. Guided from the initial consultation through to completion by Phillipa and her specialist artisans, your unique design will be brought to life through a series of appointments, created by hand in the London atelier. Our focus, now more than ever, is on ensuring that every bride that we meet enjoys a truly special experience.
The health, safety and wellbeing of our clients and our team is at the absolute heart of how we operate. As such, in response to the Covid 19 pandemic, we have introduced safety procedures that are inline with the government guidelines. Following those guidelines, brides can now book a shop appointment after having an initial 'virtual consultation' with a member of our team.
BEGIN WITH A VIRTUAL CONSULTATION:
We have been successfully coordinating virtual consultations with our international clients for many years, and this year we extended that service meeting and designing with an increasing number of UK-based brides in this way. Following the huge success of this it is now protocol that each and every bride who wishes to visit the Phillipa Lepley shop has a virtual consultation first.
Beginning with a virtual consultation not only enables you to discuss your individual requirements with a trained expert, without leaving the comfort of your home, establishing what your specific requirements are (even sometimes going as far as taking a guided, basic set of measurements). It also ensures you visit the shop at the optimum moment, at which point you will have narrowed down your search with our guidance. You will be ready to try on specific styles and shapes, see specific fabrics and discuss specific embroideries and bespoke details.
Working in this way is not only convenient, exciting and enjoyable for you, ensuring your safety at all times is prioritised, but it also means the Phillipa Lepley team are able to sustain the high-quality level of service that they are famed for, and reduces the flow of people in the building.
Virtual Consultations take place via phone or video conference. To book please click here.
YOUR SHOP APPOINTMENT:
After an initial virtual consultation you will be booked in for a shop appointment. We see only one client in the shop at any time, and we encourage all clients to attend alone, or with just one guest if arranged prior. Inline with the Government updated 'Tier 2' status in London from Wednesday 2nd December, we must currently request that your guest is from your own household or support bubble only. We will continue to review this measure, and other guests can join virtually should they wish.
Any client who is not feeling well; has a cough, temperature, loss or change in taste/ smell or may have been exposed to COVID-19 in the last 14 days; or has been affected by any travel restrictions for international or local isolation, is asked to please reschedule their appointment. Likewise, our team will only be working if they are fit and well to do so.
Clients, guests and Phillipa Lepley team members are required to wear a mask at all times through appointments. If you do not have your own to bring one will be provided for you. You will be invited to visit our Check-In area upon arrival and departure to clean your hands with the hand sanitiser provided. Hand sanitiser and gloves will be made available throughout our shop, and you will have your own sanitised client changing area to hang your belongings safely.
Appointments will be spaced further apart to allow for sanitation procedures and to control the number of people in store at any one time so please do arrive to your appointment at the allocated time.
Rest assured that in line with the government advice, all sample dresses tried on will be quarantined for 48 hours before being available to retry.
Please note that our dresses require our specialist to dress/fit you – based on the close proximity of this work, they will be wearing a mask and visor whilst they assist you.
We cannot currently provide refreshments – please do bring your own bottle of water if required.
In-line with the government guidance, we are advising all clients to avoid public transport to travel to us if at all possible. Whilst we do not have parking facilities, there is street parking and car park facilities nearby, and there is space for bikes to be secured behind our shop (entrance through the Mews to the left of the shop).
The measures we have listed above are for your safety as well as that of our team so that we can ensure that your visit to us will be a joyous, exciting time, and that you are provided with the impeccable care and service that Phillipa Lepley is renowned for.
We look forward to meeting you virtually and welcoming you safely, sharing with you the exquisite Phillipa Lepley collection.
Phillipa and Team x