REAL BRIDE: A 10 YEAR WEDDING ANNIVERSARY
"I still love my dress now as much as I did on my wedding day." Candice
London couture wedding dress designer Phillipa Lepley has built up an international reputation for creating impeccable, bespoke wedding dresses that truly stand the test of time. Nowhere was this more evident than in a recent photoshoot of Charles and Candice Roundell at Dorfold Hall to celebrate their 10 year wedding anniversary, in which Candice wore her original Phillipa Lepley wedding dress.
It was actually the third time that Candice had worn her couture wedding dress, following two ceremonies in the summer of 2009. The first was an intimate celebration within the grounds of their historic home in Cheshire Dorfold Hall.
Candice explains: "This was held in a beautiful chapel in the middle of a field for close family who weren't able to travel to Italy for our other ceremony. It was a bit more traditional than our Italian wedding."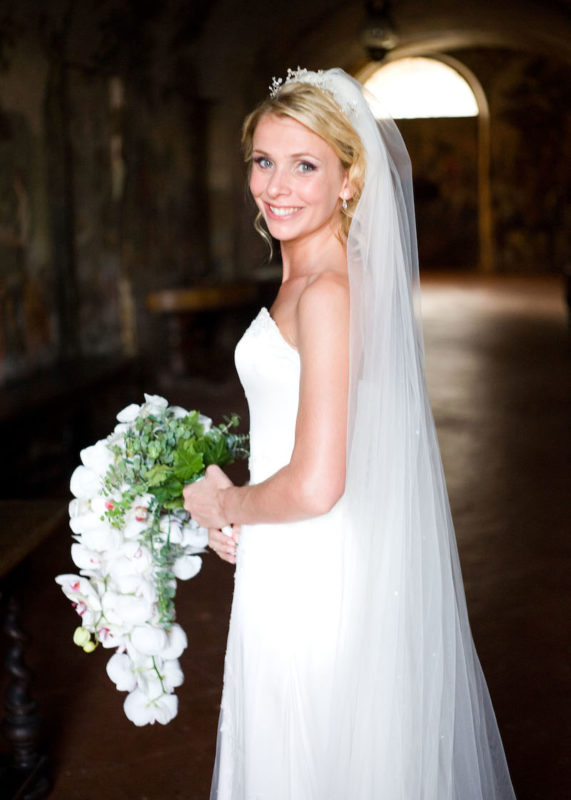 Candice wore a couture, silk slipper satin wedding dress with a tulle and appliquéd lace overlay, moulded over the Phillipa Lepley corset. The intricate lace detailing of the dress was created with individual motifs of lace embroidered into a natural and organic design, trickling over the dress. The lace was then over embellished with tiny pearls, crystals and seed beads for added sparkle.
"One of the things I liked best about my wedding dress was that it was silk lined, it felt cool or warm, depending on which location I was in. The dress didn't have lots of petticoats or layers so it was beautifully fluid and easy to wear and the corset was so comfy, " says Candice.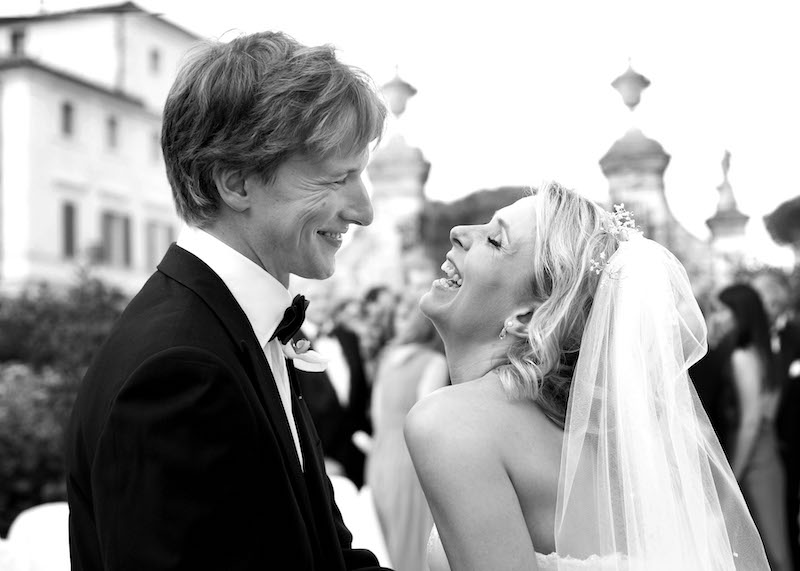 From a low-key English country wedding in Cheshire to an alfresco celebration at Villa di Geggiano in Siena, a stunning amphitheatre and villa which was used as the location for Stealing Beauty starring Liv Tyler. Candice and Charles's two nuptials couldn't have been more different. But rather than have two different dresses, Candice adapted her dress in Italy by wearing it with a beautiful taupe sash, along with a different hair style and flowers.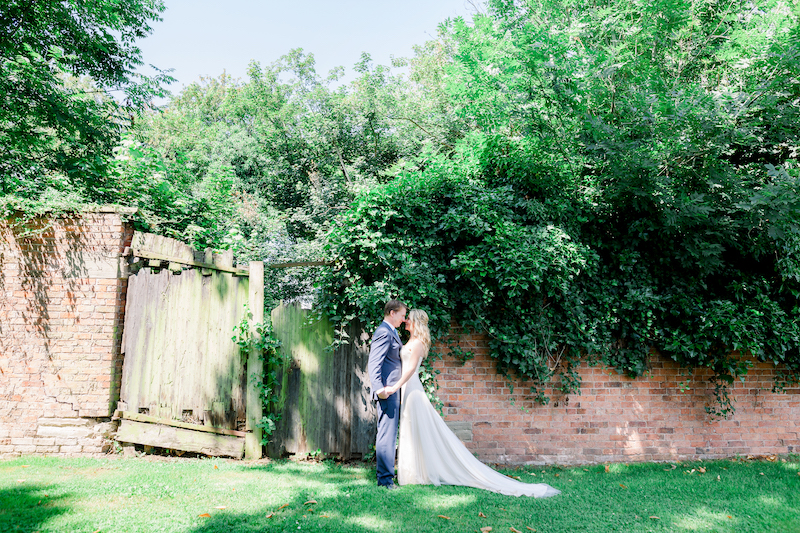 As the weddings and events coordinator at Dorfold Hall, Candice has seen how wedding dress trends have changed over the years. She tells us she's seen "lace become more prominent, but rather than overlaid on the dress like mine, we're seeing more it on bare skin. We're also starting to see more brides have multiple dresses and also replace pure white gowns for blushes or pale colours."
So 10 year's on how does Candice feel about her own wedding dress? "I wouldn't change a thing," she says. "I still love my dress as much as I did on my wedding day."
Phillipa Lepley is widely recognised as being the leading British couture wedding dress designer. Her wedding dress shop in London, Chelsea, has over 50 dresses, all of which have been made in England from start to finish at her atelier.