REAL BRIDE: A FAIRY TALE WEDDING AT VILLA ET JARDINS EPHRUSSI DE ROTHSCHILD
"I felt honoured to have a Phillipa Lepley wedding dress"
The beginning of the story of Roxana's couture wedding dress sounds like something from a fairy tale. She tells us: "I always knew I wanted a Phillipa Lepley wedding dress. I used to drive down Fulham Road and admire the window display, thinking one day I would love to go into that shop."
Luckily her visit to our London bridal boutique didn't disappoint. "When I first went in, the team were so welcoming. It was like a family," she says.  "I also loved the fabric of the dresses, wearing them felt safe and comfortable."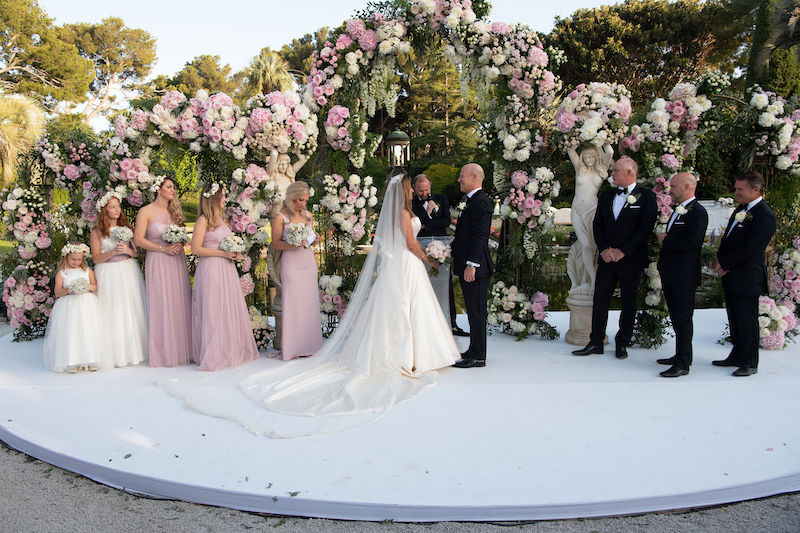 Roxana had been nervous about finding her wedding dress. She tells us: "I wanted to make sure I got it right. I knew I was only going to this once. But as soon as I started trying on wedding dresses I felt so relaxed and just knew Phillipa and her team were going to create something beautiful."
Roxana chose to have a completely bespoke, corseted duchess satin wedding dress made at Phillipa Lepley. The strapless neckline, corseted fit and seaming detail were all precisely and meticulously refined on her through her fittings to ensure the immaculate fit and finish that Phillipa Lepley is renowned for. Every seam placement was mapped out and drawn on Roxana in her toile fittings, and the satin moulded to the curves of the dress.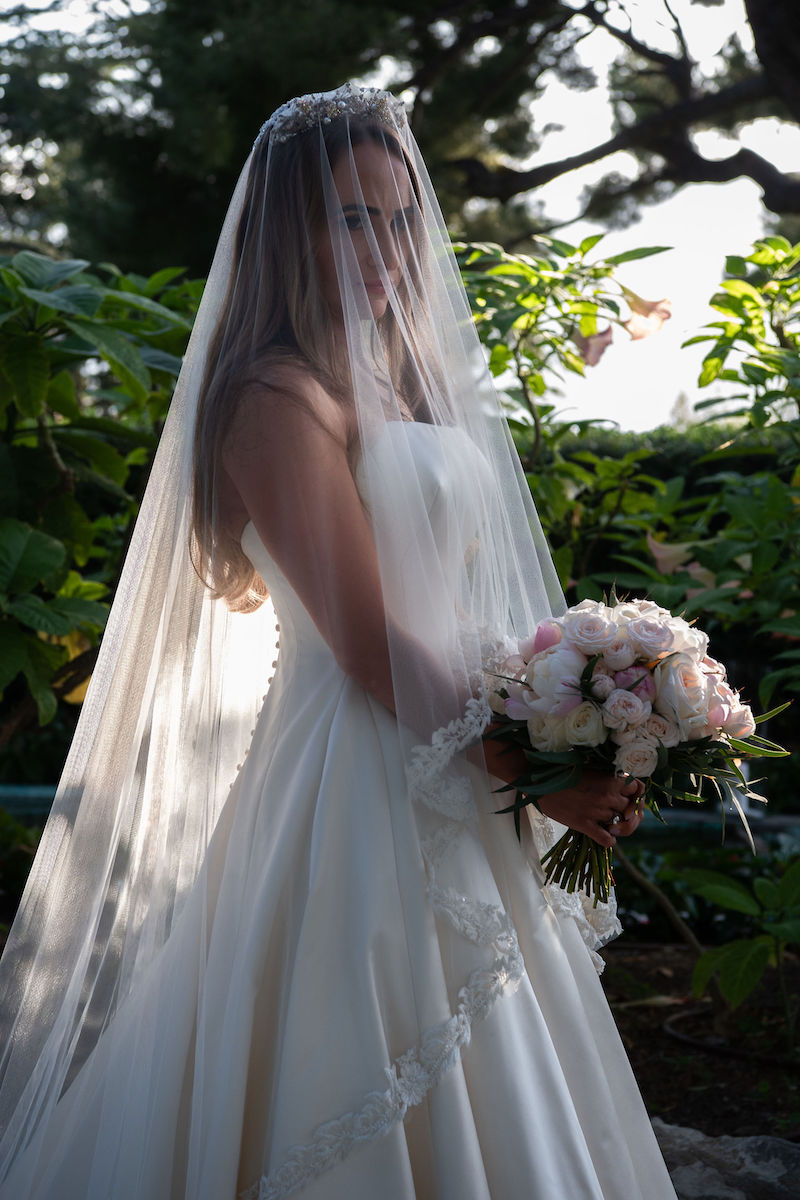 The rich and lustrous sheen of the duchess satin complemented Roxana's colouring beautifully, and was delicately finished with hand-covered satin buttons hand-sewn down the full length of the extra-long train. Extra petticoats were added to the skirt and train of the dress to create a striking and dramatic silhouette.
A dress as clean, simple and refined as this is elevated by the subtle details skilfully designed and executed to complement Roxana, ensuring that her beauty and happiness shone through on the day.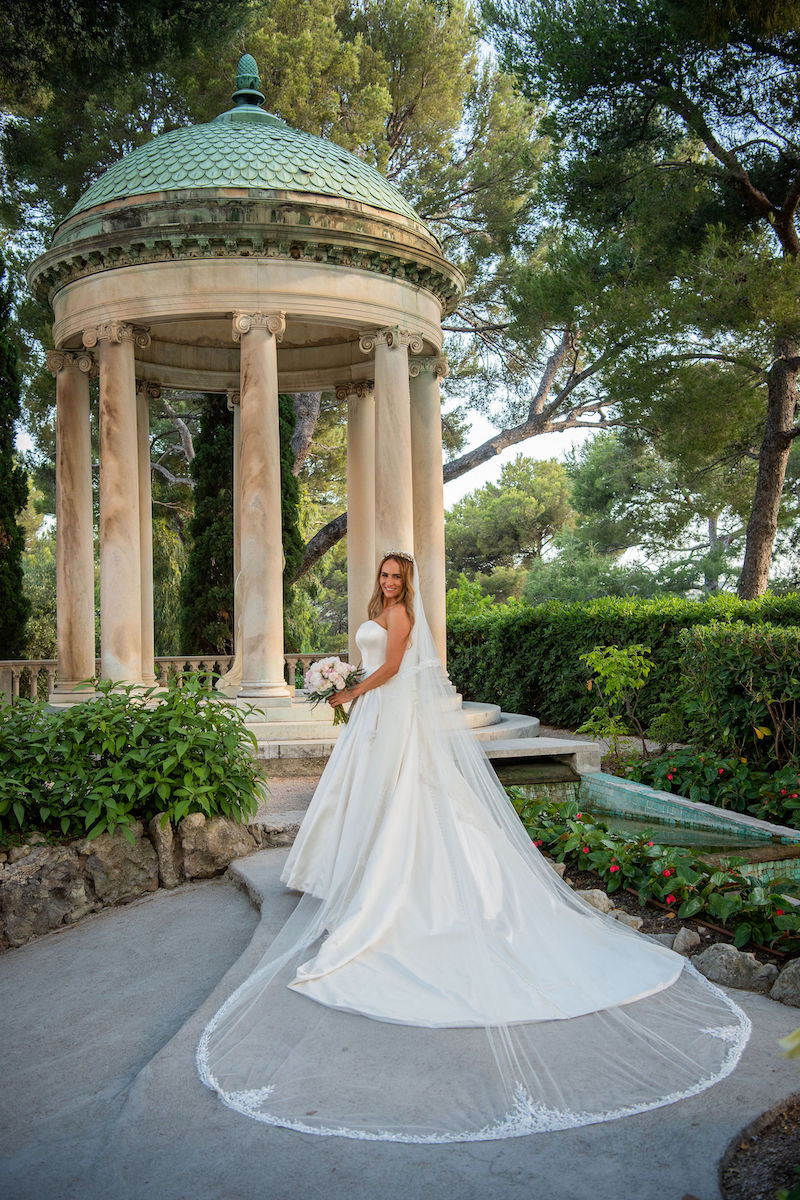 "On the day of my wedding I felt like the most beautiful bride and I felt confident. I walked a little way down the aisle on my own, then I met my Dad. It felt very, very special walking with him and my daughter holding my veil. I look back through the pictures and think about how amazing it felt. I want to do it again!"
When Roxana's husband saw his bride in her wedding dress she tells us "he was in tears!"
"I hadn't wanted to get lost in the details of my wedding dress, I wanted everyone to be able to see my personality and that wedding dress was just incredible. My friends all said they could see my happiness. I felt honoured to have a Phillipa Lepley dress."
Phillipa Lepley is widely recognised as being the leading British couture wedding dress designer. Her wedding dress shop in London, Chelsea, has over 50 dresses all of which have been made in England from start to finish at her atelier.