REAL BRIDE: COUTURE IVORY SILK CREPE DRESS
"The atmosphere in the Phillipa Lepley shop was so warm and private. It made me feel very special and unique."
Before her appointment at Phillipa Lepley India was feeling disheartened and frustrated with her experience shopping for a wedding dress. All that changed when she arrived for her Phillipa Lepley appointment. India says, "I was dreading shopping for my wedding dress and I didn't enjoy the process at all initially, but once I made the decision to get my dress from Phillipa my experience completely changed."
India discovered Phillipa Lepley through a friend who was getting married six months before her. Her friend described the inviting atmosphere at the shop and she praised the friendly team, recommending India pay a visit. "When I came in for my appointment the team were so knowledgeable and helpful. They gave me so many useful tips and really invaluable style advice that other places just had not been able to give me."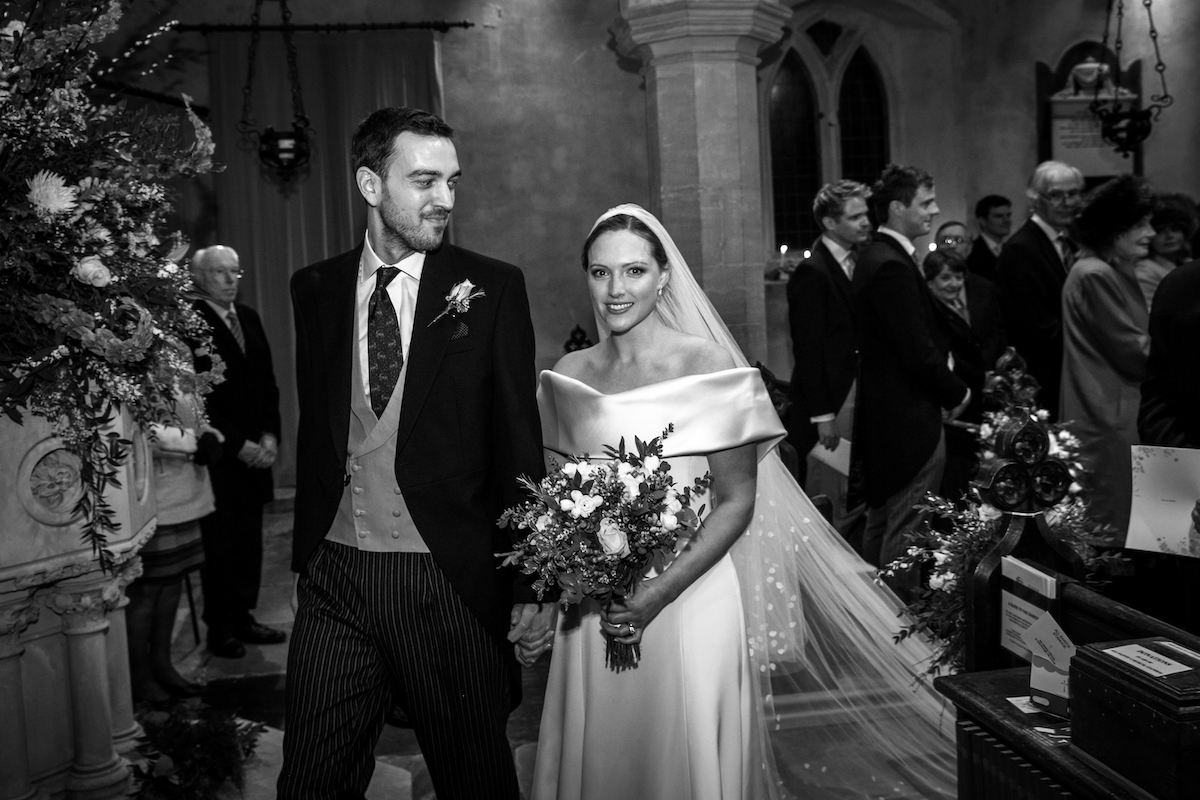 India did not have a very specific vision in mind for her wedding dress. She had tried on quite a few dresses before her appointment with Phillipa Lepley, and she did know she was looking for a simple dress design with no lace, but otherwise she was open to ideas. The team at Phillipa Lepley were able to guide her through selecting a wedding dress, explaining throughout the process why some designs would feel more well suited to her than others. "I wouldn't have ended up with my dream dress if it weren't for the expertise of the team" says India.
India's couture Phillipa Lepley wedding dress was a fluid, ivory silk crepe dress with a signature Phillipa Lepley corset hidden within. Through her Toile Fittings, the corsetry shaping was moulded to her body and seaming details expertly drawn and placed on India to perfectly compliment her figure.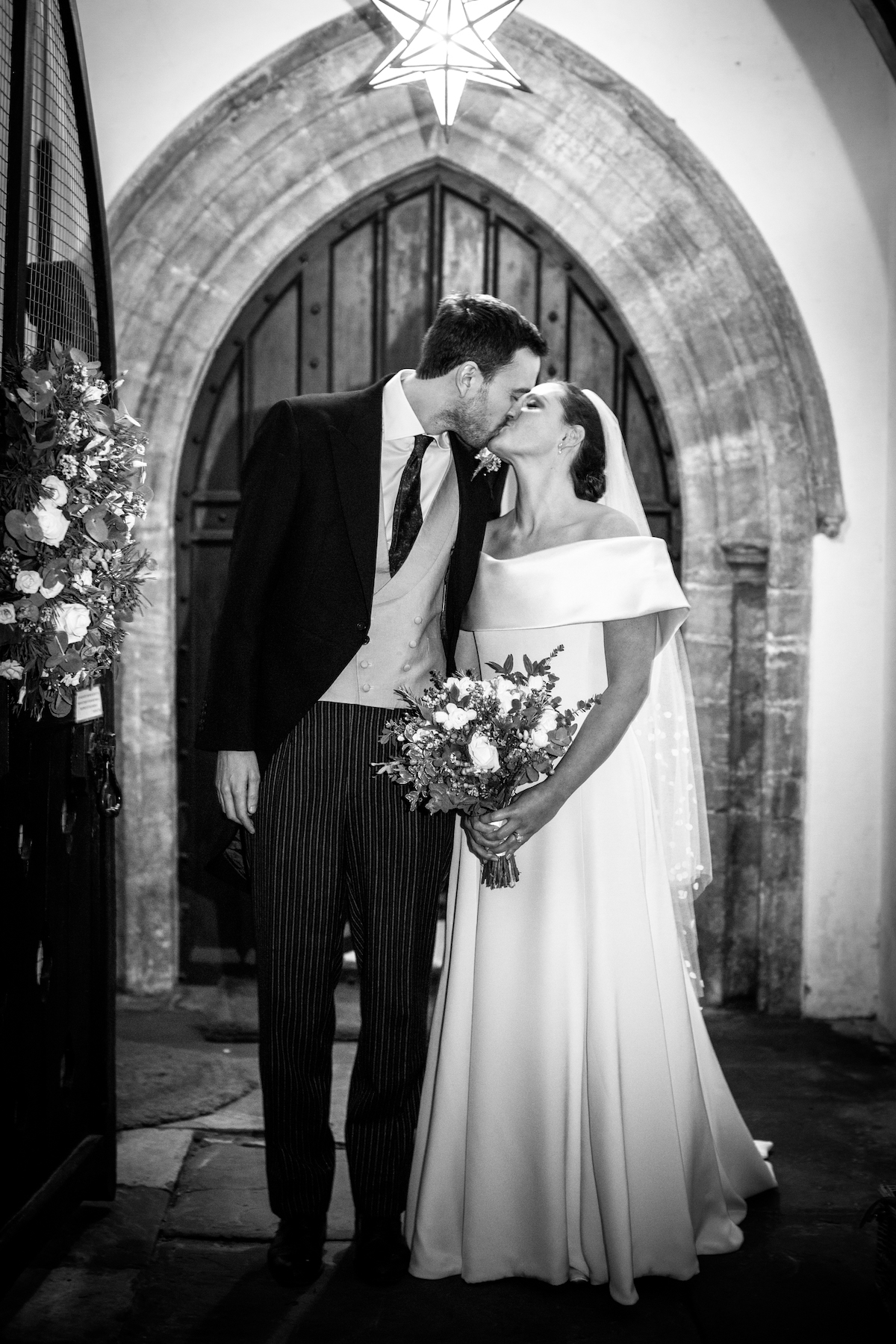 The majestic off-the-shoulder collar of the dress wrapped around India, encompassing her in rich, almost glowing Italian duchess satin. Her immaculate dress, deceivingly simplistic in appearance showcases the unrivalled skilled craftsmanship of Phillipa Lepley and her team, and allowed India to shine on her day.
To complete her wedding day look India borrowed her Godmother's daughter's beautiful Phillipa Lepley veil, which perfectly complimented her dress acting as her meaningful 'something borrowed'.
When putting on her dress on the day of the wedding India says, "I felt amazing! It was a completely perfect moment that I will never forget."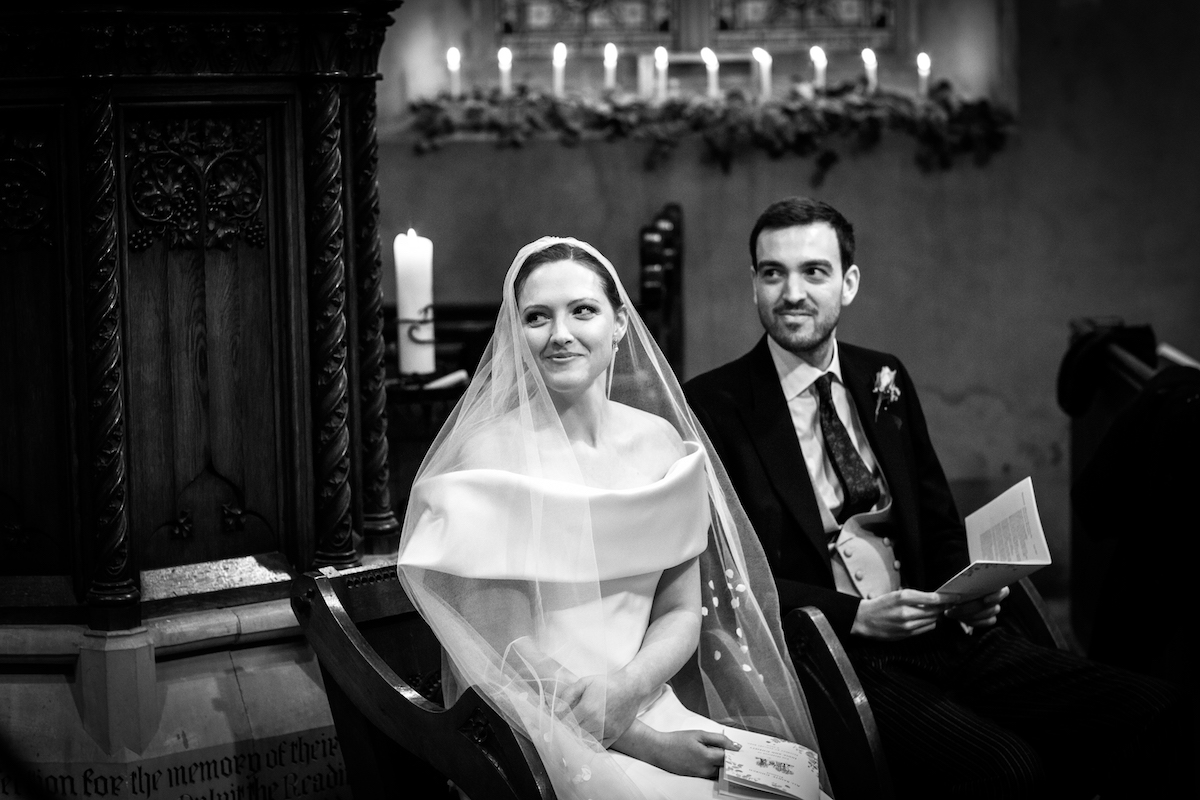 For any bride embarking on their journey to buying a wedding dress, India suggests: "Be open minded about what styles you think will work. Try on a variety of options and trust the experts at Phillipa Lepley!"
Phillipa Lepley is widely recognised as being the leading British couture wedding dress designer. Her wedding dress shop in London, Chelsea, has over 50 dresses, all of which have been made in England from start to finish at her atelier.