PHILLIPA LEPLEY IS OPEN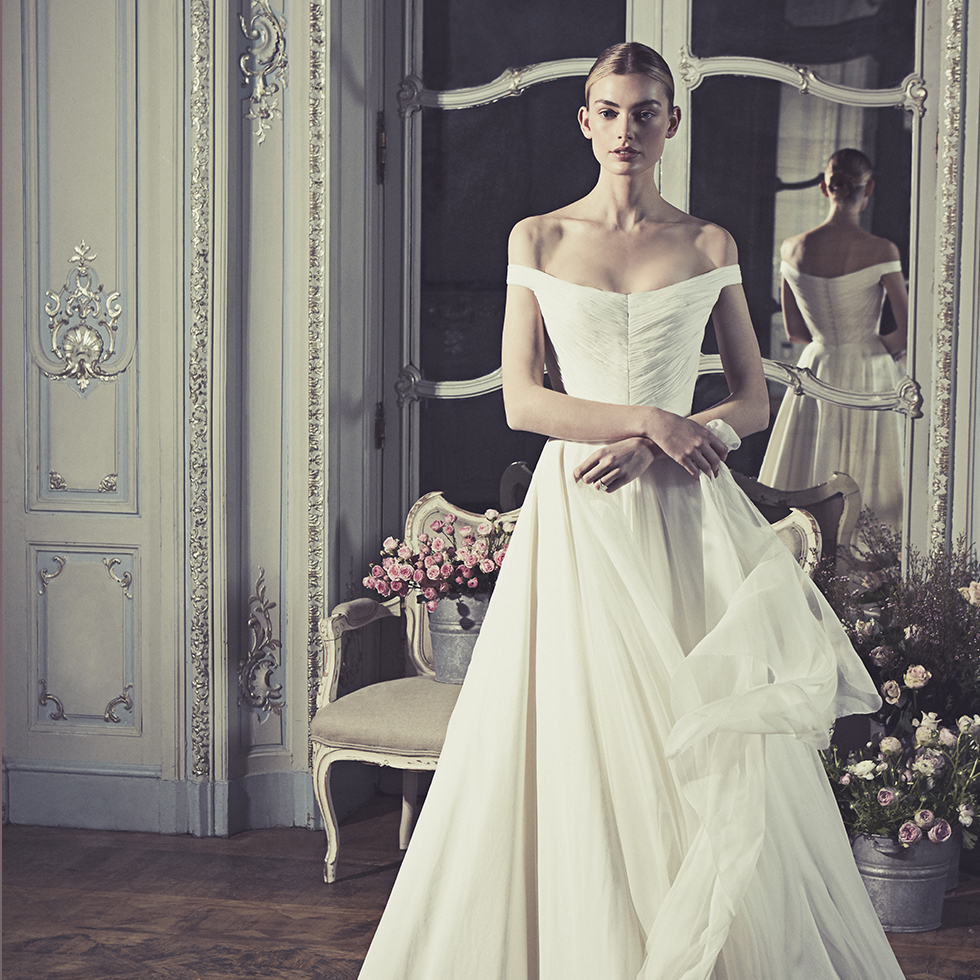 The doors at Phillipa Lepley are now open! Here's what's in-store for all our brides…
Virtual Design Consultation Prior To Shop Visit:
We look forward to welcoming our brides back in to the Phillipa Lepley Chelsea shop to present bespoke dresses, as well as to showcase the new Phillipa Lepley collection for the first time to new clients.
To enable us to maintain the highest possible level of customer service and safety all brides who book a shop appointment at Phillipa Lepley will need to have first partaken in a digital 'Design Consultation' prior to their visit.
A 'Design Consultation' is a joyous and highly creative affair and the first significant phase forming part of a bride's Phillipa Lepley experience. They not only enable brides to establish a relationship and a brief with their designated couture expert, but it allows the team to progress the design journey, ready for when the bride is at the shop in person for the first time, as they will have prepared a number of elements for the dress design to present.
Phillipa says, "Our creative design conversations, which are virtual, allow brides to connect with their consultant, and they benefit from a very tailored, in-depth and informative introduction to the collection. It's a lovely way of meeting the team and the collection, which is highly personal, effectively enabling the bride and the team to get started before getting started."   
Book your 'Design Consultation' now to avoid disappointment – this is an essential first step to your shop appointment, and the way in which each and every Phillipa Lepley dress creation experience begins. 
'The Fitting Room':
We are delighted to announce that we have taken a new, separate space that is a mere stone's throw away, also on Fulham Road, affectionately called our new 'Fitting Room'. The number of brides visiting us will benefit from the exclusive use of this luxurious, extra Phillipa Lepley space, where they can enjoy an in-depth appointment in total privacy and comfort.
Our shop appointments are generally 90 minutes long, so brides can go in to an incredible amount of detail when reviewing wedding dress styles and silhouettes that work for them. The addition of the extra 'Fitting Room' has given us extra space and time to work in this way, and it will enable us to continue to meet the timeframes of all our clients, whatever stage they are at with their wedding planning and whenever their wedding is due to take place.
Phillipa says, "I will never turn away a frockless bride…! I am thrilled that despite all the challenges for brides in recent times we will be able to confidently offer the same experience that we have an international reputation for, giving brides the one on one care and attention throughout their whole dress design experience. We will utilise this additional space for brides looking for both couture and ready-to-wear or sample wedding dresses. As usual our clients' comfort and safety is our number one priority."
'The New Collection'
Phillipa Lepley is delighted to present her new collection of exquisite couture designs. Reflecting on the beauty of the natural world, both around and within us, the collection is full of escapism and high-spirited feminine joy.
Tulle overlays, pearly pinks and soft Regency-style lilacs are a new focus for the designer, who once again perfectly showcases unparalleled skill in each Phillipa Lepley wedding dress.
The beauty is in the detail. The level of craftsmanship that has gone into creating each dress is evident, particularly through the intricate embroideries. Flowers have been incorporated into many of the designs, reflective of Phillipa's enormous love for the countryside, and in particular the wildflowers that she grows. Her flowers of the season include stylised roses, orchids and irises with drifts of cherry blossom and fennel fern.
BOOK YOUR VIRTUAL DESIGN CONSULTATION AND YOUR SHOP APPOINTMENT NOW TO AVOID DISAPPOINTMENT.