TOULOUSE FAIRYTALE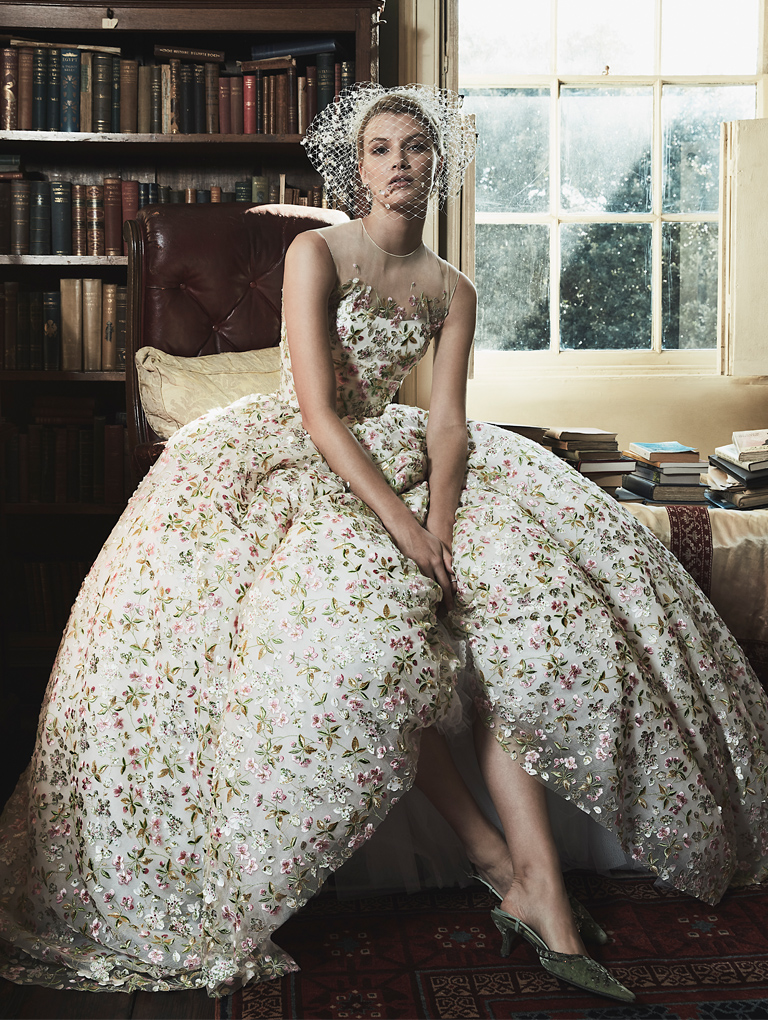 Whilst white or ivory are the traditional choices, they are by no means the only options at Phillipa Lepley Couture. For those wanting to add a splash of colour to their wedding look, the 'Toulouse Fairytale' dress offers something completely unique and head-turning, yet it maintains a level of timeless, chic sophistication.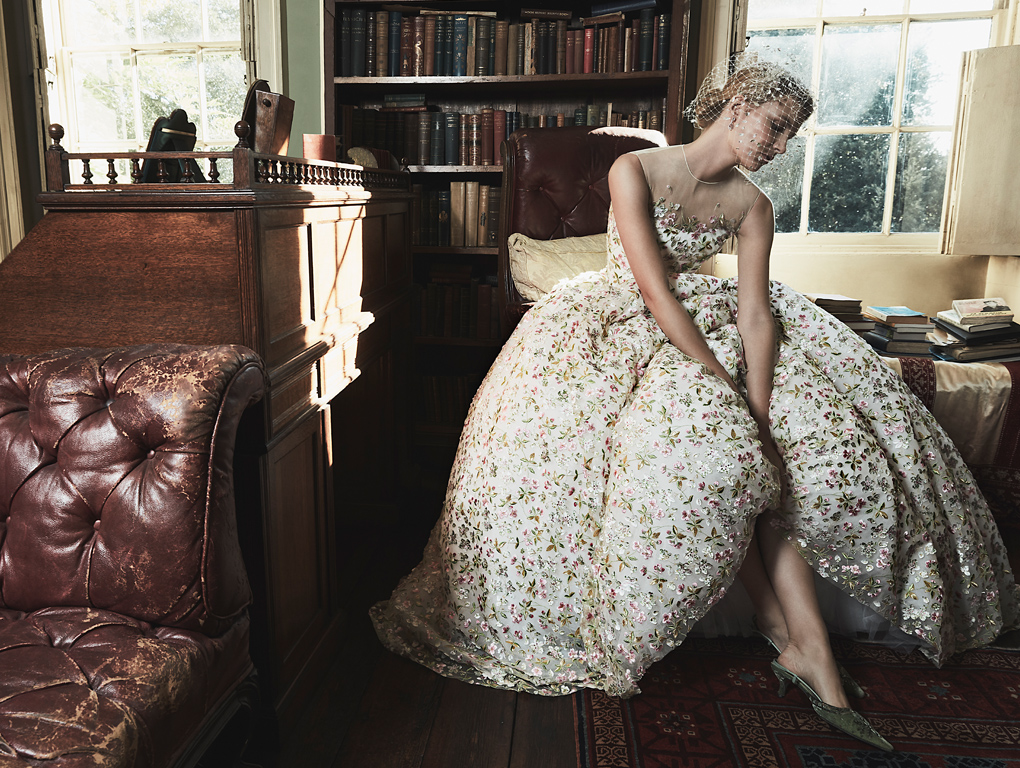 A fine silk, strapless bodice forms the base of this dress with pretty buttons down the back, a simple tulle t-shirt neckline at the front and a Phillipa Lepley corset hidden within. The corset has been expertly crafted to accentuate the waist (corsets are a feature that Phillipa Lepley dresses are world-famous for), contrasting beautifully with the voluminous skirt below. Made with six separate white tulle underskirts and one ivory tulle underskirt, the dress has a statement train to balance and complement the frothy skirts.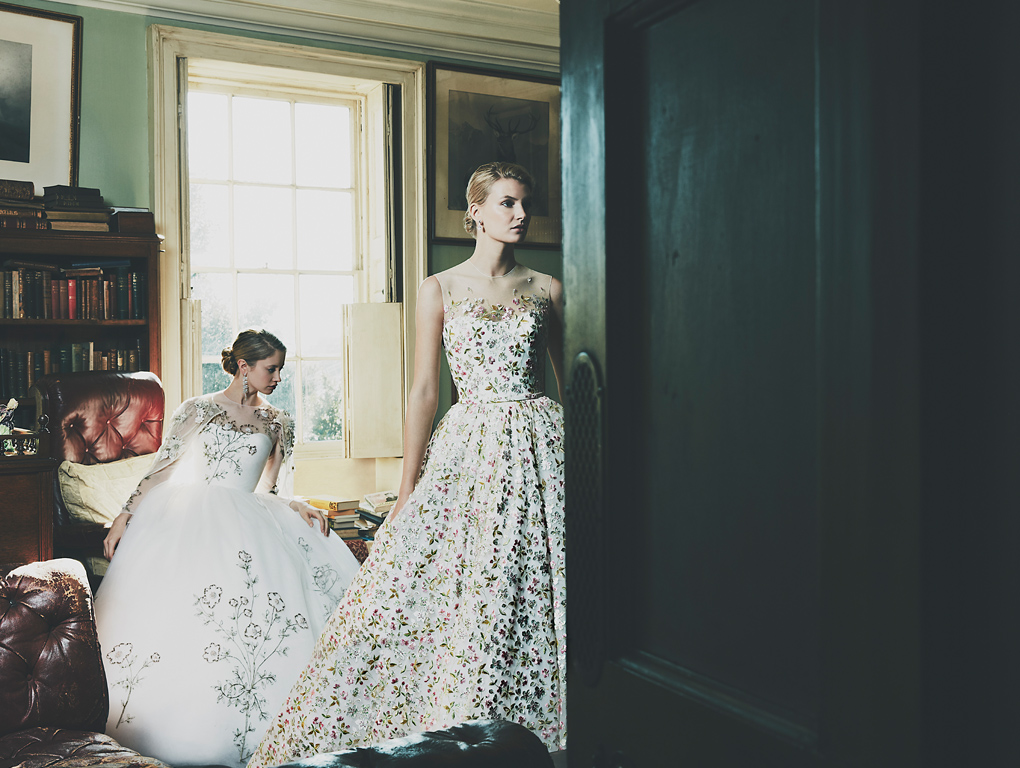 Covered from top to toe in colourful floral embroidery, the tulle overlay is a work of art in itself. Pink, green and gold flowers have been placed all over the fabric, creating a whimsical, picture-perfect English Garden-inspired motif. A matching narrow covered belt at the corset-defined waist completes the look.
Here, the 'Toulouse Fairytale' dress has been styled with a bespoke Phillipa Lepley headpiece, hand crafted in-house. Two separate netted pieces have been scattered with individually placed co-ordinating pink, green and gold flowers and styled together to offer a striking and elegant alternative to a veil.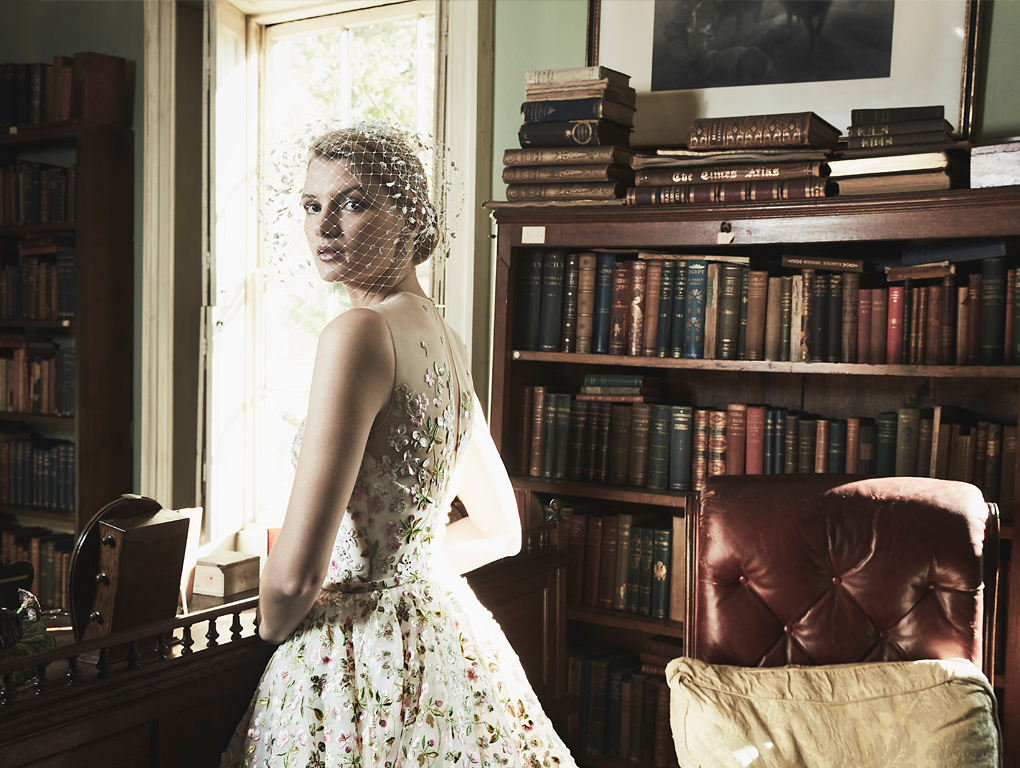 Phillipa says, "The complexity of the handwork in this dress really is second to none. To me it exemplifies everything that Phillipa Lepley represents – artisanal luxury and exquisite craftsmanship."
"I love the way the flowers depict a picture of an ethereal, enchanted garden. Yet though the design is complex, it does not overpower or detract attention away from the bride's face."
"This dress is extremely special. It is reflective of the level of perfection that we are synonymous with. I believe it is the sort of frock which will be treasured by a Phillipa Lepley bride, and that will then become a family heirloom that is passed down through the generations for many years to come."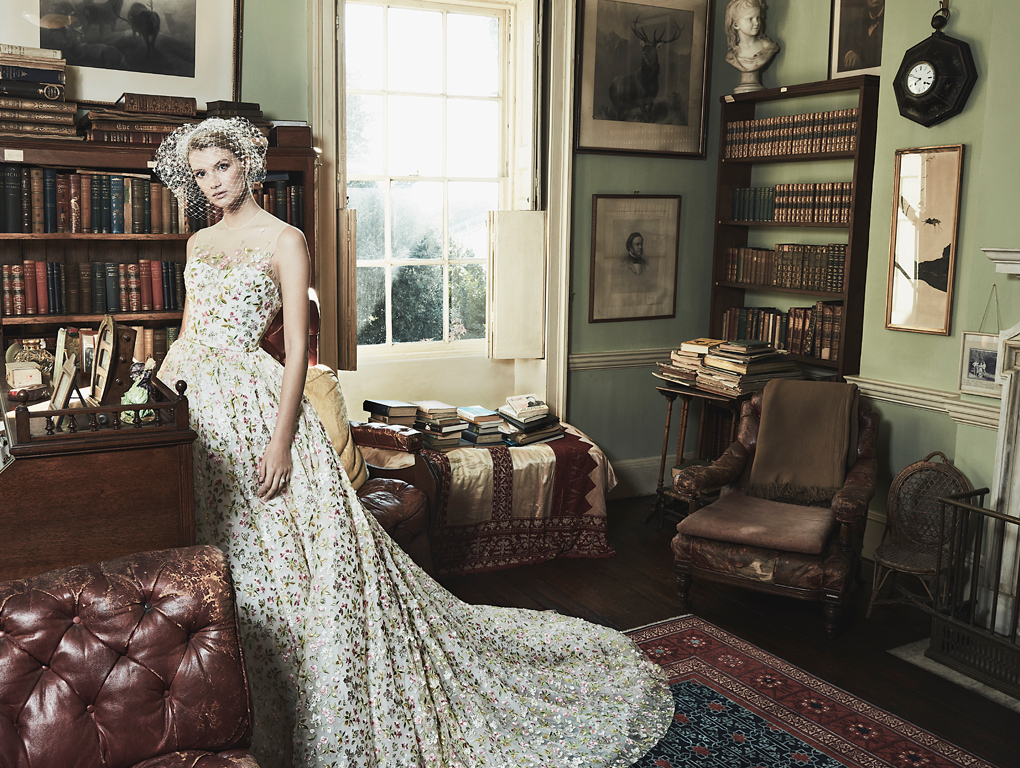 Phillipa Lepley is widely recognised as being the leading British couture wedding dress designer. Her wedding dress shop in London, Chelsea, has over 50 dresses all of which have been made in England from start to finish at her atelier.