REAL BRIDE: ELIZABETH'S FALL WEDDING IN CONNECTICUT
"I had searched…and searched…and searched for dresses in America (where I live) but none of them were 'the one'. I discovered Phillipa Lepley when I was in the UK and, in seconds, knew that this was where I could (and would) create the dreamiest dress!" 
Elizabeth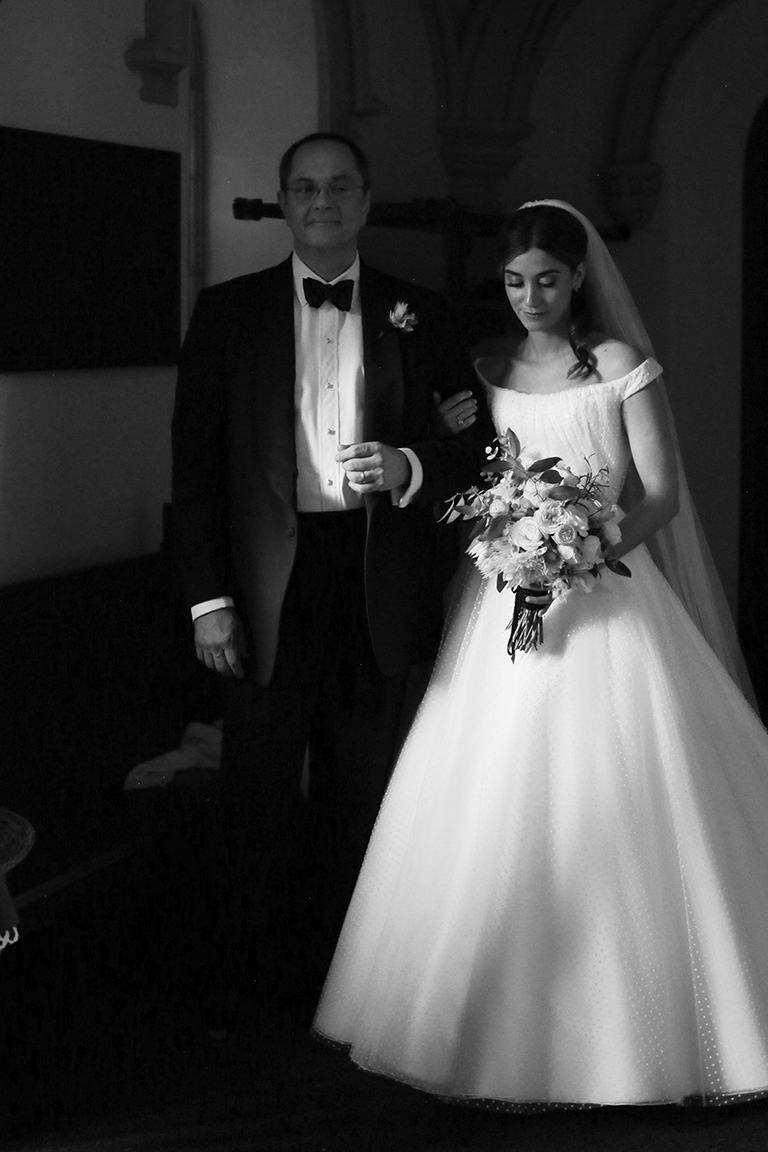 For her custom couture dress, Elizabeth worked with our Phillipa Lepley team and Phillipa herself to bring her dreamy Swiss dot vision to life.
Elizabeth had a keen eye for detail when it came to the creative vision for her dress. The straps for her dress were brought down very low off her shoulders creating a strong, horizontal neckline to really highlight her shoulders and décolletage, and the layering and handling of the silks were key.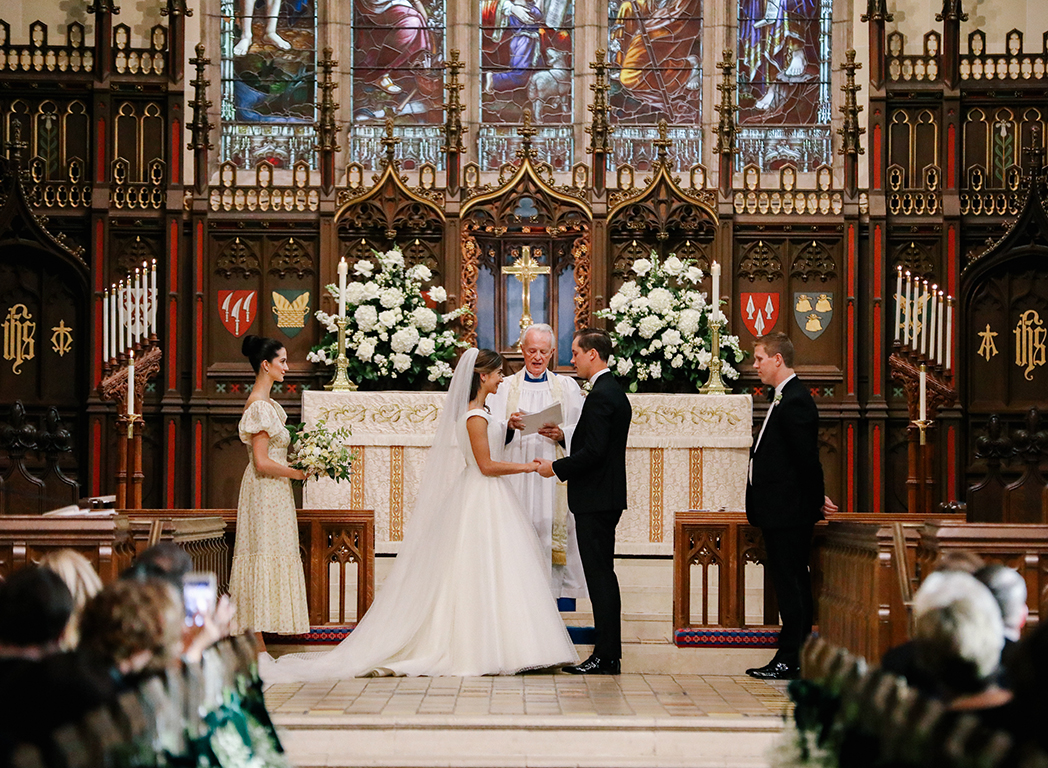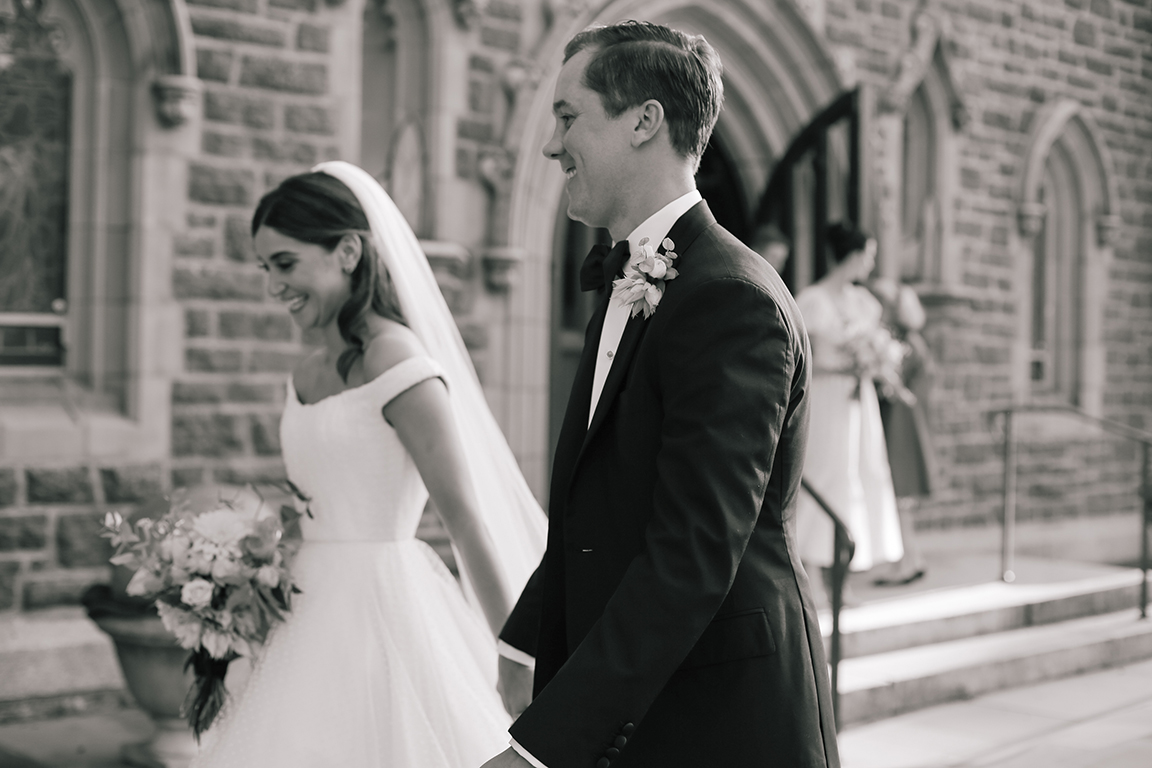 A
Phillipa Lepley corset
was hidden within the structure of the dress, fitted and moulded to Elizabeth to the millimetre, before flaring out into a full, structured
duchess satin
skirt with overlays of silk organza and the dotty tulle. The structure of the skirt gave an incredible, dramatic silhouette, whilst the frothy overlays of organza and dots kept the dress feeling current, fresh and young.
With the creation of a couture dress such as this, every detail from waist shape, strap position and neckline are refined and developed through careful Toile Fittings, before the dress is gradually created layer by layer – Elizabeth was able to see her dress grow with each visit to us.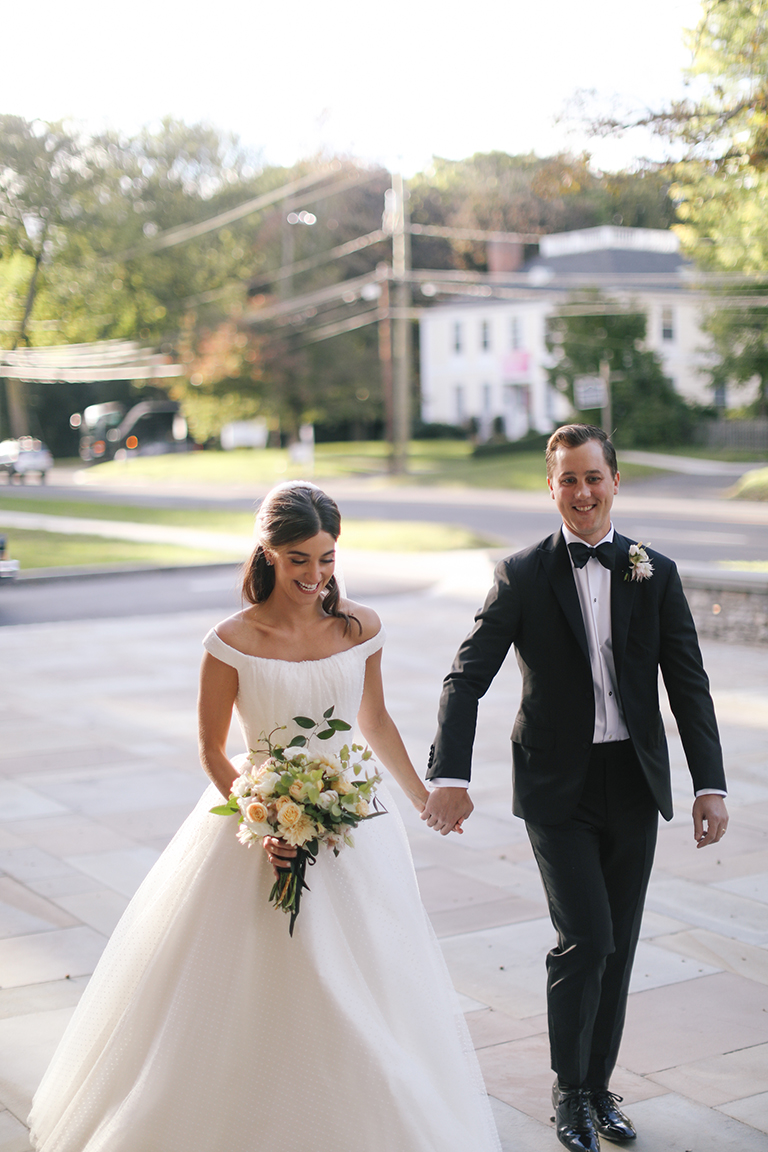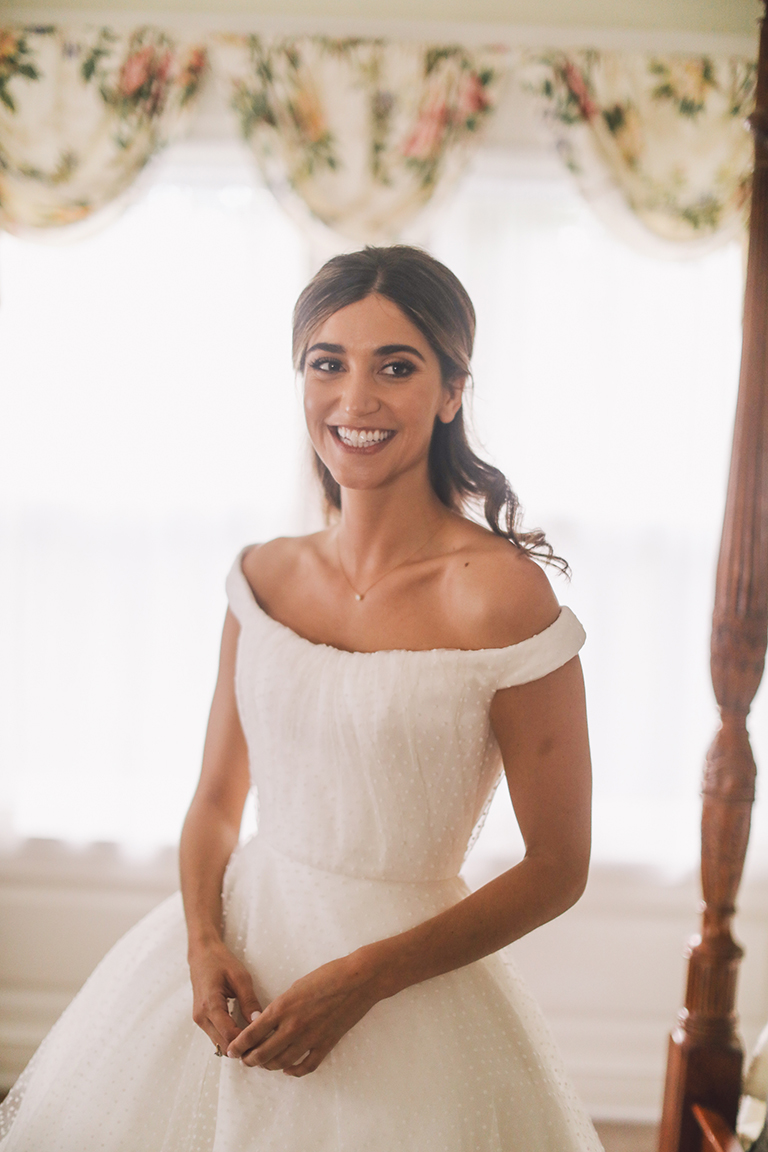 Whilst the full ball gown skirt was kept flat through the waist to create a flattering and sleek shape, Elizabeth loved the idea of bringing some texture into the bodice. The atelier team developed a vertical ruching in the dotty tulle that reached from the waist up to the neckline. The clever invisible stitches that held the ruching created a combination of overlapping layers of tulle dots that gave a detail to the dress that felt light and natural.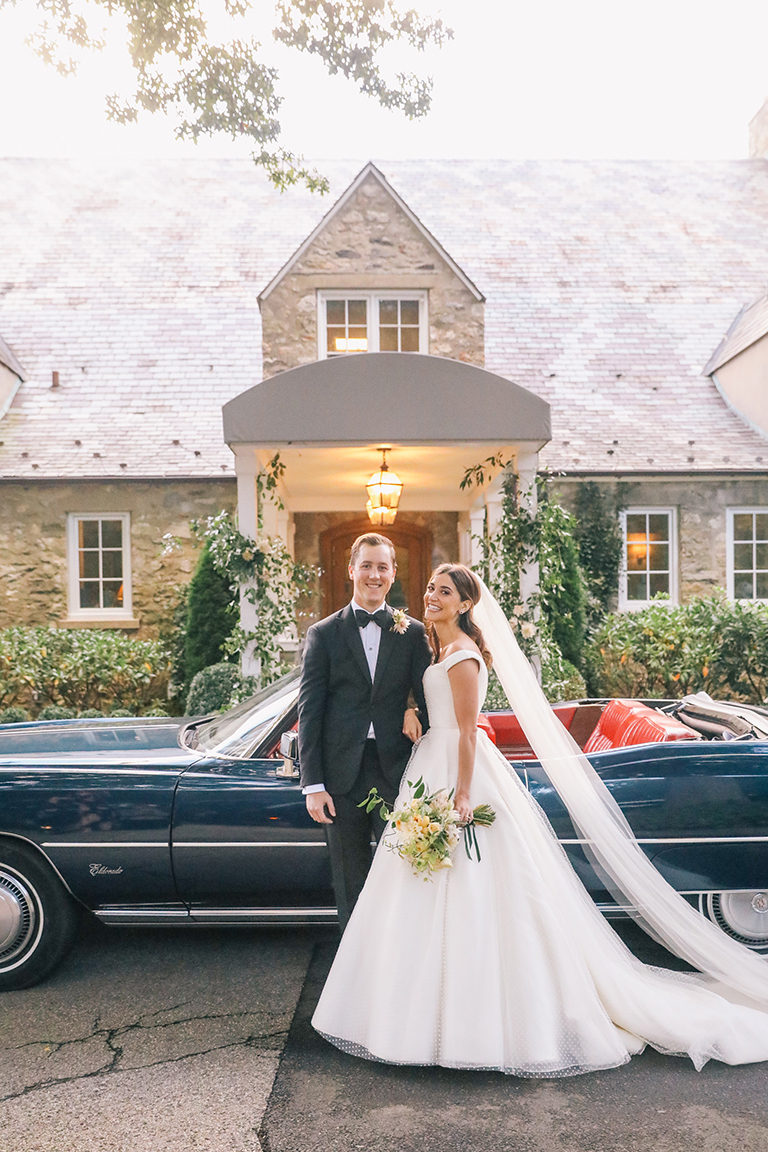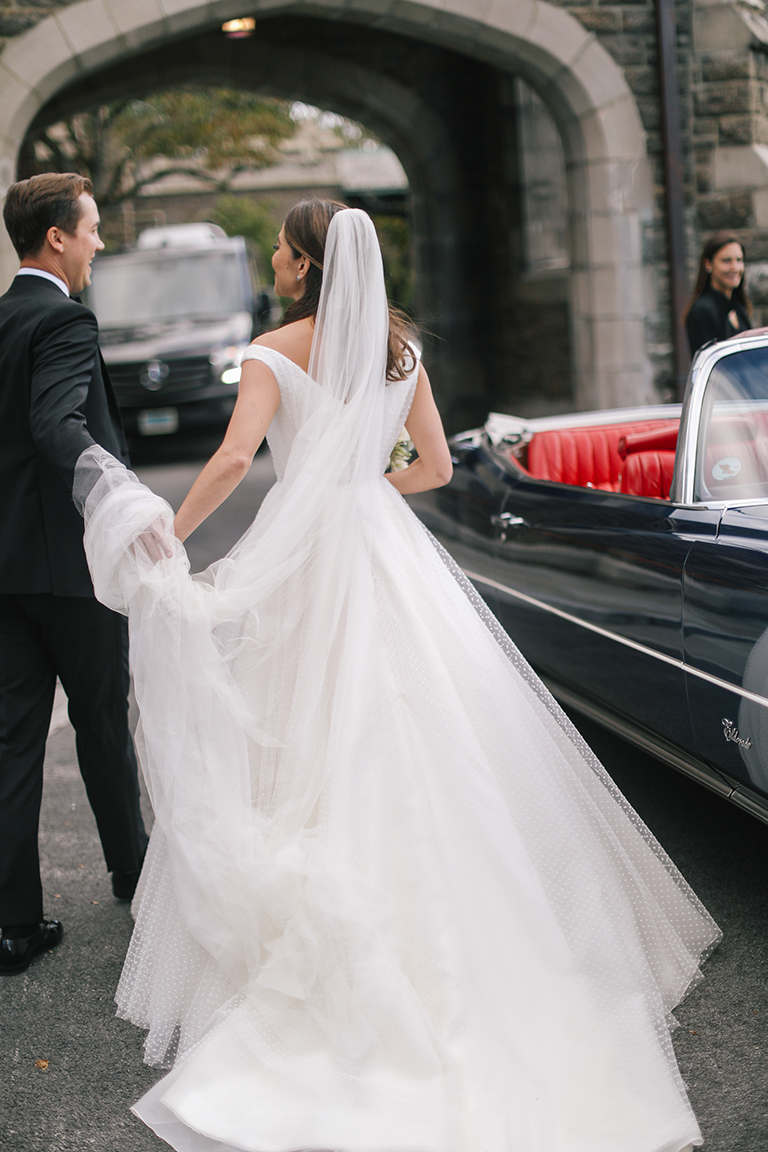 Phillipa has always loved working with dots, and it is this clever combination of layering and ruching – so precisely executed – that ensured Elizabeth's dress felt fresh and whimsical whilst still having a presence and impact with the strong silhouette.
Utterly dreamy, and perfect for her Connecticut wedding day.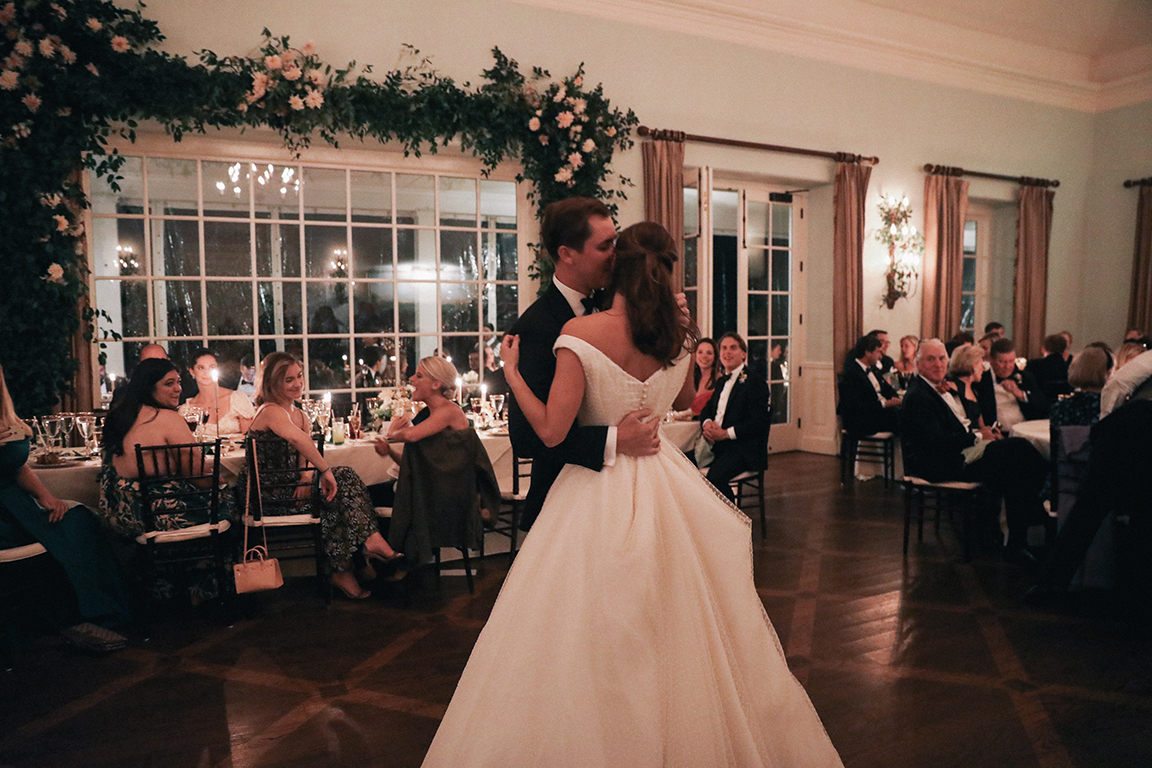 Phillipa Lepley is widely recognised as being the leading British couture wedding dress designer. Her wedding dress shop in London, Chelsea, has over 50 dresses, all of which have been made in England from start to finish at her atelier. Virtual consultations are also available via phone, email or video conference with a senior, highly experienced member of the Phillipa Lepley team.