COUTURE WEDDING DRESS: VIENNA PALE FAIRYTALE
Vienna Pale Fairytale offers something completely unique with its gentle yet enticing use of colour. It is timeless, feminine and sophisticated in a way that only a Phillipa Lepley Couture dress can be.
Created from the finest, exclusive Swiss embroidery, this dress has a whimsical magic to it. Shot here in the Savile Club surrounded by fresh blush pink roses and white 'Baby's Breath', the detail and intricacy in the embroidery is captivating.
Made from thousands of coloured floral shapes positioned onto a fine tulle base, the combination of pale pink, ivory and light silver is balanced and delicate, ensuring the most special of wedding dresses. Individual 3D petal shapes cut out and overstitched with pink and metallic threads come together to create an enchanting fantasy garden of embroidery.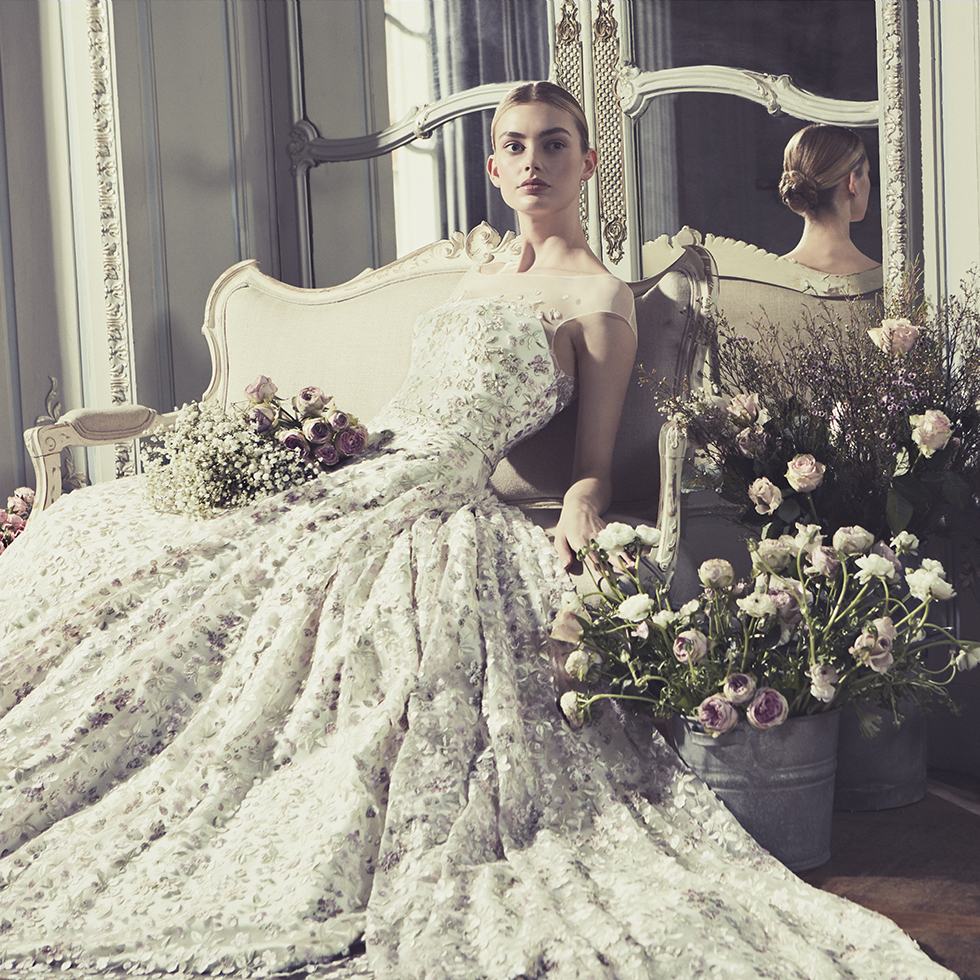 Refined over thirty years, Phillipa Lepley's iconic corsetry forms the enviable silhouette and structure to this dress. The corset's shaping moulds the female form and ensures the perfect balance and proportion – exceptional ideals that remain at the core of every wedding dress Phillipa Lepley designs.
For Vienna Pale Fairytale, the corsetry provides a sublime base shape for the embroidery to flow from, down the full skirt and sweeping train, and trickling up from the bodice onto the sheer tulle cap sleeves.
Phillipa says, "I just adore the shade of dusty pink used in the embroidery of this fabulously voluminous gown, and the detailed handwork is exceptional. To me, it exemplifies everything that Phillipa Lepley represents – artisanal luxury and exquisite craftsmanship".
Everything about this dress has a subtle, refined elegance: the dusty pale pink tones delicately brought to life with brushes of silver; the 'soft sweep' and bateau necklines – gentle, undulating shapes that serve to compliment and frame the bride's curves; the soft, fluid skirts that flow from the defined waist shaping, creating a dress full of sway and movement. It is exquisite craftsmanship at its highest level.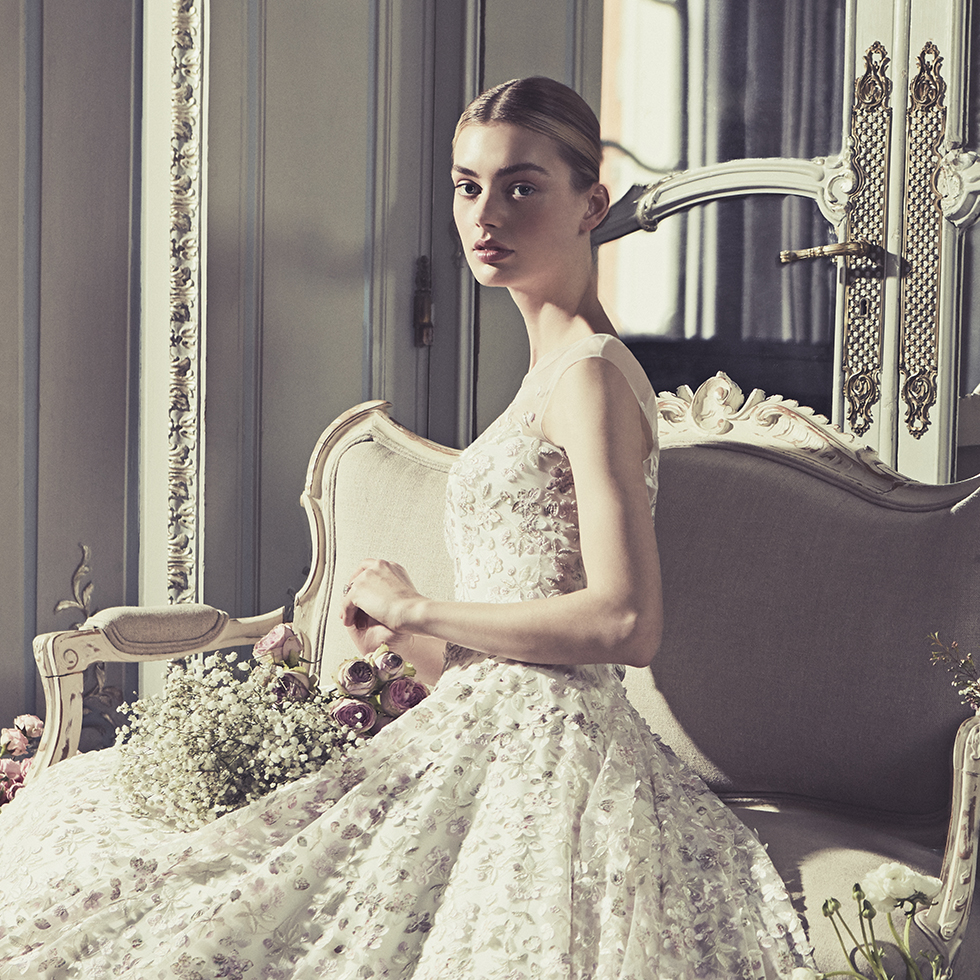 Phillipa Lepley is widely recognised as being the leading British couture wedding dress designer. Her wedding dress shop in London, Chelsea, has over 50 dresses, all of which have been made in England from start to finish at her atelier.